One Nine 5
OneNine5 are one of our sustainable clients who produce eco-conscious luggage brand for the modern traveller. Inspired by Sir David Attenborough himself, they pride themselves on driving a positive change within their industry in terms of sustainability. With a goal to completely eradicate single-use plastics from the likes of airport security, they produce their travel bags from sustainable materials such as durable Vegan leather and recycled plastics.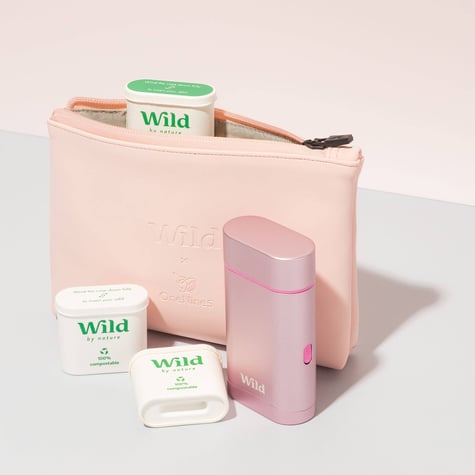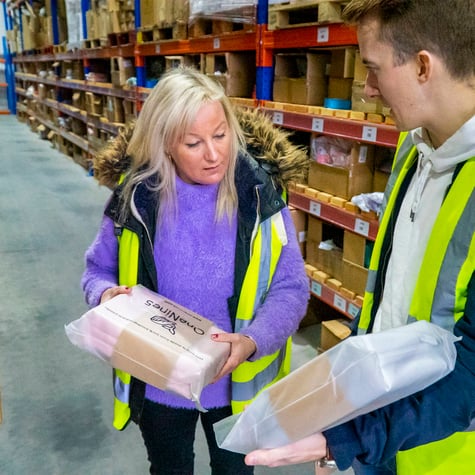 At fulfilmentcrowd, we take pride in being a partner with our clients; supporting them throughout their journey. This particularly extends to supporting online brands who have a commitment to sustainability; hence the existence of our Lorax Project. We at fulfilmentcrowd are proud to be in partnership with OneNine5, working with them to sustain their mission throughout the entirety of their order fulfilment process - especially since the eCommerce sector's priority is to provide fast and efficient deliveries; yet we're striving to put sustainability at the forefront of our priorities in conjunction with efficient shipping.
"When shipping out your orders efficiently and safely, we've partnered with the best, our friends at fulfilmentcrowd. They've given every consideration to ensure they prioritise the planet in their daily operations. Aside from the shipping label on your order, the whole fulfilment process is paperless and fulfilmentcrowd have removed over 120 tons of plastic waste, by switching to biodegradable and sustainable alternatives, instead of the traditional plastic mailer bags." - Alex, OneNine5
Verta Golf
Our client Verta Golf takes incredible pride in being sustainable across the entirety of their processes: from the formulation of their product, to the Ocean Preventative Plastic packaging that they use. Their golf club cleaner spray itself is made using by-products of vegetables, as well as having a neutral PH - making it good for the hands as well as non-toxic to the grass on the golf course.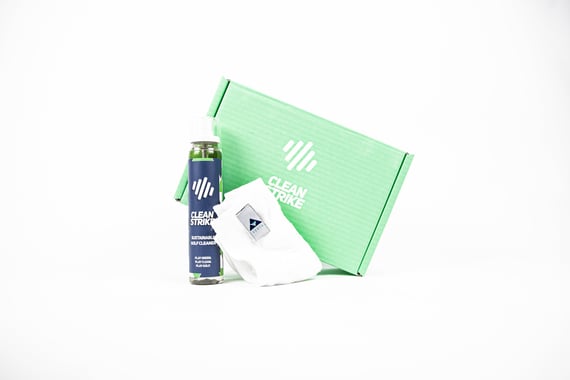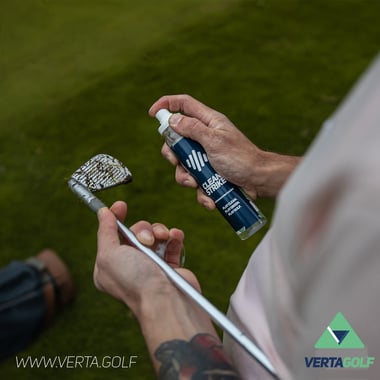 CEO Adam needed to find a fulfilment partner that allowed for his fulfilment and operations processes to be just as green as the rest of his business practices. That's where fulfilmentcrowd came in. The locality of fulfilmentcrowd HQ to where Adam was was perfect in terms of delivering stock whilst cutting down the transportation time and thus carbon emissions from that - as well as keeping close to Adam's primary consumer base in the UK for this same reason. Our Lorax Project was also another huge pull factor for Adam in his decision to choose the Crowd.
Celtic Wind
Celtic Wind are a sustainable hemp and CBD brand who established themselves back in 2012; setting their sights on introducing the increasingly-popular hemp industry into Ireland. Producing Hemp for their products is in actual fact, a super sustainable way to farm. Not only is hemp a carbon negative plant, but the plant itself actually absorbs carbon from the atmosphere. In fact, Celtic Wind surmised on their blog that one tonne of harvested hemp can absorb 1.62 tonnes of carbon from the atmosphere. What an amazing natural plant to create a product out of - sustainably!

"Hemp can renew soil, absorb carbon from the atmosphere, and provide animal feed, bedding, food, fibre, biofuel, rope, concrete, cars, paper, bioplastics, clothes, and a variety of other products. Over the next five years, switching 40% of the world's agricultural crop to hemp will have a beneficial, fundamental influence on local economies and habitats, contributing to the global society." - Celtic Wind
Our amazing client Celtic Wind partnered with us at fulfilmentcrowd for the main reason of needing to get closer to their UK consumer base - to which they grew their online sales by 45% through our speedy deliveries. What we perhaps don't achieve in terms of carbon emission within dispatch, we more than make up for in our warehouses such as Otter's Brook or Matrix Point - in which our fulfilment process is either powered by renewables, or using low-emission energy. Enough to make Celtic Wind - whose manufacturing process and product composition is the epitome of sustainability -proud to be partnered with an eco-conscious fulfilment partner like us.
Ran by Nature
Ran by Nature: an athleisure brand with strong values surrounding inclusivity and sustainability. All of their clothing pieces are made from recycled and biodegradable fabrics; materials that are composed of rescued ocean waste such as discarded fishing nets as well as plastic bottles from landfill. Their workout shorts in particular are made from the world's first biodegradable polyamide yarn that which will biodegrade in 5 years, as opposed to 50 years as it would have been, should it ever end up in landfill. Revolutionary or what? In our opinion, more fashion brands should do the same!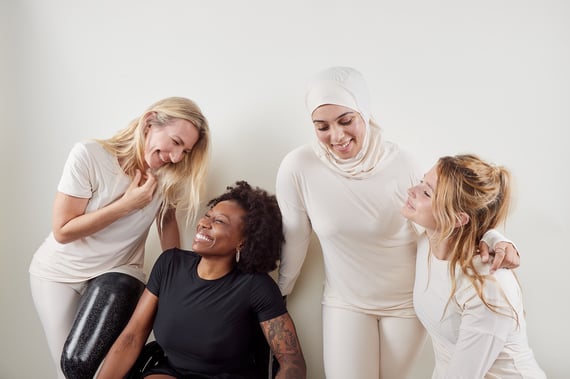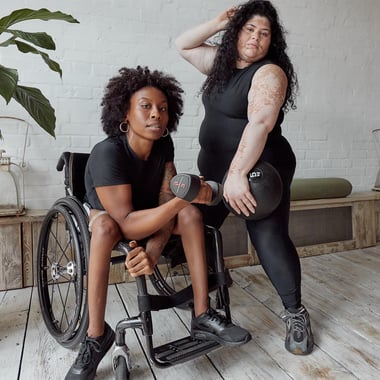 "All of our orders are sent via Fulfilment crowd, using carbon neutral shipping. Fulfilmentcrowd use biodegradable packaging and a fleet-of-foot culture. By taking these steps fulfilmentcrowd are aiming to be the first fully-sustainable fulfilment provider in the UK." - Ran by Nature
That's why they choose fulfilmentcrowd. Ran by Nature also achieve carbon neutral shipping by calculating the carbon emissions of every transaction using an integration called Cloverly, an app that is plugged in during checkout on their site. Offsetting carbon emissions have never been easier, especially with this Cloverly integration, which we highly recommend if this isn't already on your radar.
What's the Crowd takeaway?
In a recent report, it was ascertained that 81% of consumers much prefer to make their purchases from sustainable sellers online. This is why we like to think that we bridge the gap between sustainable production and the eco-conscious end consumer; with our greener shipping options and biodegradable packaging offerings available, we're striving to make practices of the Earth-first eCommerce businesses green across the board.
Do you see yourself and your online brand in our impact-free clients above? Well, why haven't you joined the Crowd yet? Meeting your requirements for a more sustainable fulfilment process and helping you to reach that overarching goal is one of our main focal points. Let us help you get there with our Lorax Project implemented across our entire pick, pack and dispatch processes; from being completely paperless other than your shipping label, to utilising biodegradable jiffy bags - we are the provider for the greener online brands.