Becoming the whole package
Packaging is the first tangible aspect of your eCommerce business that your customers will interact with. How exciting. However, if your packaging isn't exciting, then you run the risk of falling at the first hurdle; giving your customer an unmemorable unboxing experience.
Do you want to learn more about how experimenting with your packaging can positively impact your eCommerce business? Then read on to unwrap our top tips.
What makes you greener, makes you stronger
You may be thinking: "Yes, yes, we know we all have to be more sustainable..." which we are glad about by the way. However, have you had a look at all the really cool sustainable packaging options out there? It is the perfect place to start experimenting with your packaging, as well as being kinder to the planet.
Perhaps one of our favourite suggestions for sustainable and experimental packaging, is wrapping orders with seed paper packaging. Yes, you've guessed it...paper packaging that your customers can literally plant into the ground, nurture and watch it grow! Inspired!
Experimenting with packaging such as this really can do wonders for your eCommerce site. For instance, the customer experience no longer stops at the unwrapping of the order, but rather with a fun and conscious activity that your consumers can enjoy for weeks to come, thus the chance of increasing customer retention is high!

Make it playful
Do you remember on Christmas Day when you were a kid and how sometimes the boxes that your toys came in were actually more fun to play with? Why not bring a bit of that adventure into your packaging! The eCommerce children's clothing brand, Monday's Child, takes this to a new level with their packaging that is designed to be both box and, with a few alterations, a dollhouse to boot!
Using packaging that your consumers can then reuse as something else is inspired and actually really good for business - in fact, you have the potential then to create an additional product line in the form of packaging. This would also be a good way to attract customer retention and loyalty too, as there may be opportunities for consumers to collect different products, as well as the packaging it comes in.
Thinking also about the interactivity of your packaging, the personalised card company Boomf demonstrates playfulness and interactivity in their cards and packaging. Customers pull a tab and BOOMF (literally), confetti falls, the card turns 3D and the customer is left with a concoction of both shock and amazement. By making your packaging playful, creating an occasion even, creates an all important emotive experience for the customer. It allows them to feel something, which is what we want!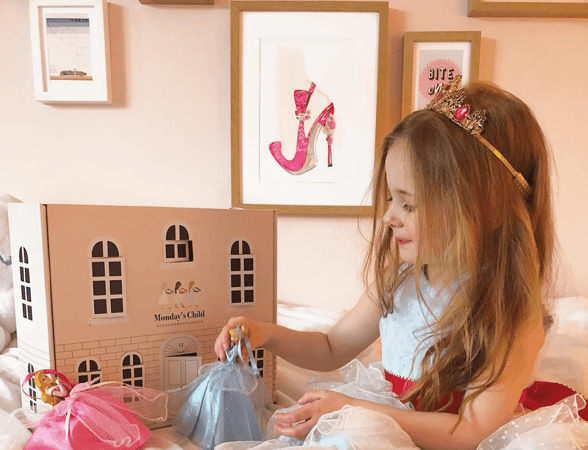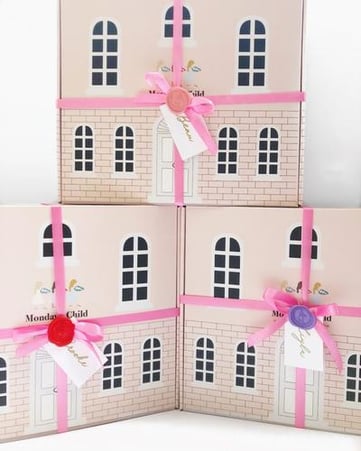 Source: www.mondayschildlondon.com
"Want to collab?"
We know you want to give more to your customers so that they have the best experience of your brand as possible. Collaborative packaging is certainly a way that you can offer more than just a simple box.
The British meal kit provider, Gousto, takes personalised packaging to a whole new level. They seized an opportunity with music streaming service, Spotify, to collaborate together. They included a Spotify barcode onto each meal kit package, to give their consumers the ultimate cooking-at-home experience. When scanned, the barcode takes them to a playlist that is paired perfectly with the food they've ordered, scaling up their customers' experience.
This example of collaborative packaging is a prime example of how you can show your customers that you care about their experience with your products and your brand, long after the unwrapping has taken place. Customer retention and loyalty are sure to follow, levelling up your business one repeat purchase at a time.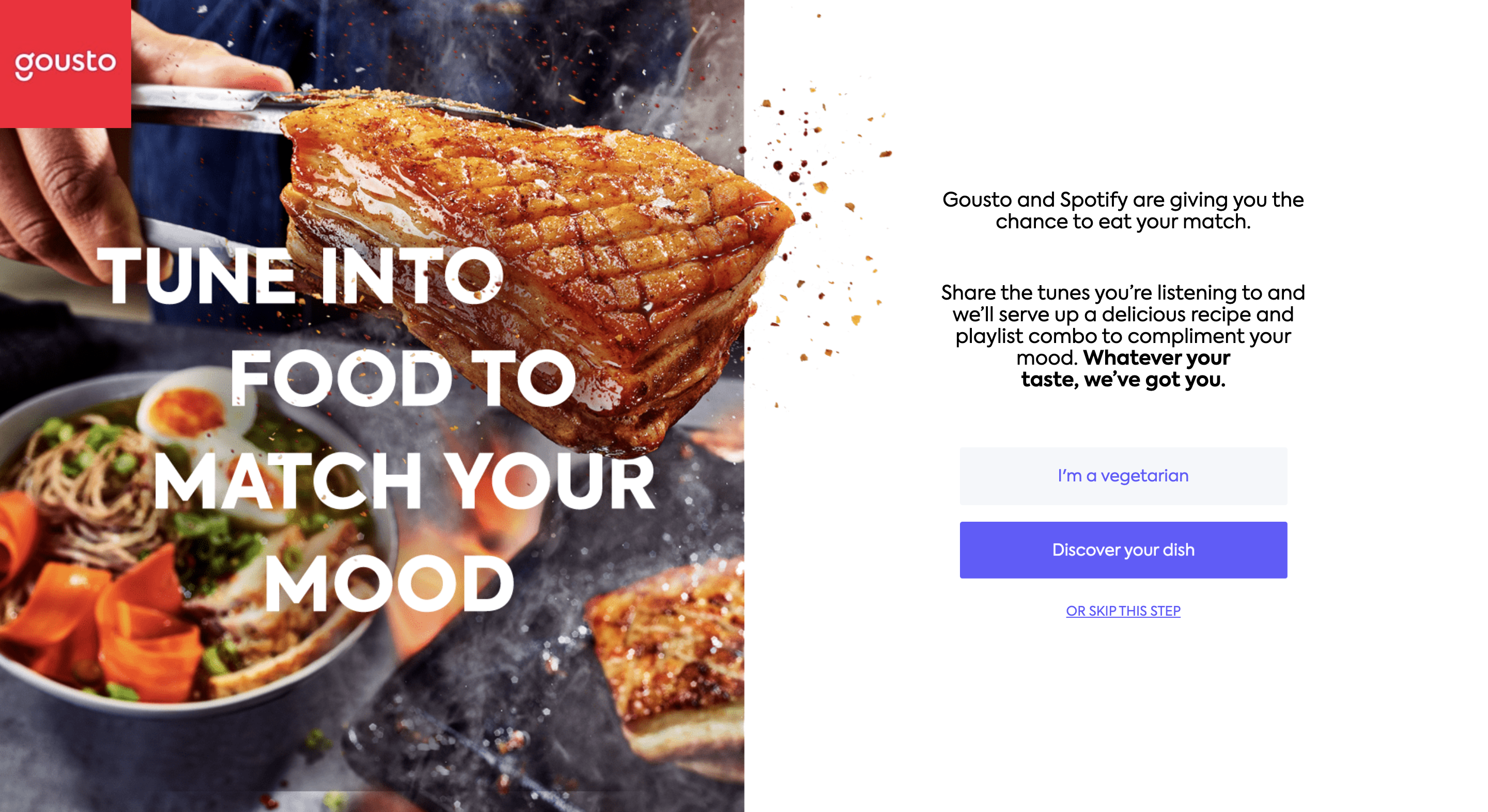 Source:https://gousto.withspotify.com/
Unbox a new world for your customers
We've shown you some wonderfully innovative packaging ideas that may spark some inspiration for you and your eCommerce business and to really enforce that packaging isn't just a brown box or a jiffy bag, it is a mere extension of the experience that you wish to give your customers. As for what it can do for your business, customers of course want to feel something when they open their orders...they also want to feel like you care about them.
At fulfilmentcrowd, we care about the experience we give to you and, by extension, the experience you give to your customers. We want you to continue to succeed! With that, we do offer personalised and gift wrapping/packaging in our warehouse. If this sounds like something you wish to do for your customers, then why not get in touch with us today with your specific requirements, and a member of our team will be able to assist you further.