What are the factors affecting shipping costs?
It may come as no surprise that there are a multitude of factors that can affect the cost of shipping - and consequently, how these costs can be calculated. In short, these factors include the distance travelled, dimensions (such as weight, size of parcel etc.), the desired delivery time and delivery surcharges. Time to break it down!
Distance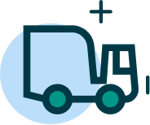 The distance your order travels from our fulfilment centres to your end consumer affects the cost of shipping rates - whether this be domestically or internationally. Effectively, the further the distance your order has to travel, the higher the cost will be. Carriers often apply dynamic geographic zones in order to measure the total distance your shipment has to travel. For example, USPS in the United States uses shipping zones which measures the distance for your order's point of origin and its final destination. In the US, these shipping zones can range from 1 to 8 - more information on how you can calculate the cost of shipping by Zone in the US can be found here.

Dimensions
Every major carrier, from Hermes to DPD, will use a process called DIM weight - also known as dimensional weight - to calculate the cost of shipping based on the dimensions of the package. DIM weight is a pricing technique used by commercial freight carriers. This technique uses an estimated weight computed from the length, breadth, and height of a package.The cost of shipping is then based upon the dimensional weight or the actual weight, whichever is greater.

Time of delivery
Today's consumer wants their orders faster than every - making next-day delivery the most popular and desired option. This comes at a price and is also dependent on the packages' country of origin as well as the end destination. Depending on the carrier, this time frame will look slightly different, however orders that have time-specific deliveries with precise delivery slots and express services (including overnight and next day) will affect the shipping costs.

Delivery surcharge
Surcharges in delivery are additional costs that can occur within eCommerce courier shipping. We're making you aware of this factor in particular because we don't want you to be surprised by any extra fees. These fees can include:
Residential surcharges - for deliveries made to a home or home-based business.
Additional charges for remote, rural or hard-to-reach locations.
Additional handling surcharges.
Fuel surcharges.
How does fulfilmentcrowd help?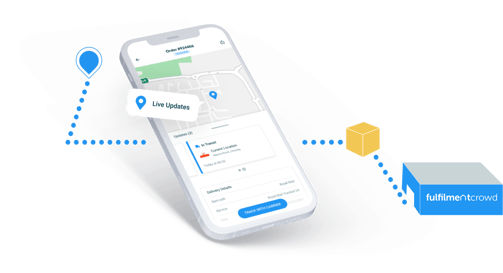 With our cloud-based fulfilmentcrowd platform, we make it easy for you to track your orders through live shipping updates. Yes, this doesn't reduce shipping costs, but being able to track live shipments gives you more peace of mind than ever before.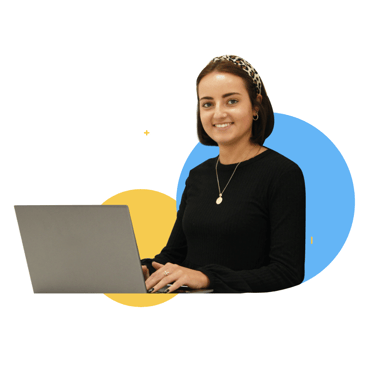 When you first onboard with us, your customer success manager goes the extra mile by making you aware of the best shipping options for you - whether this be budget friendly or whether premium shipping options are the right choice for your eCommerce business. That's what comes with an exceptional customer experience provided by fulfilmentcrowd.