With Prolific North acknowledged as the North's leading website for business news, informed opinion and features on creative companies across the region, the awards is recognized by all as an evening to reward the very best Tech Companies, Applications, Deals, Advisors and Entrepreneurs from across the North.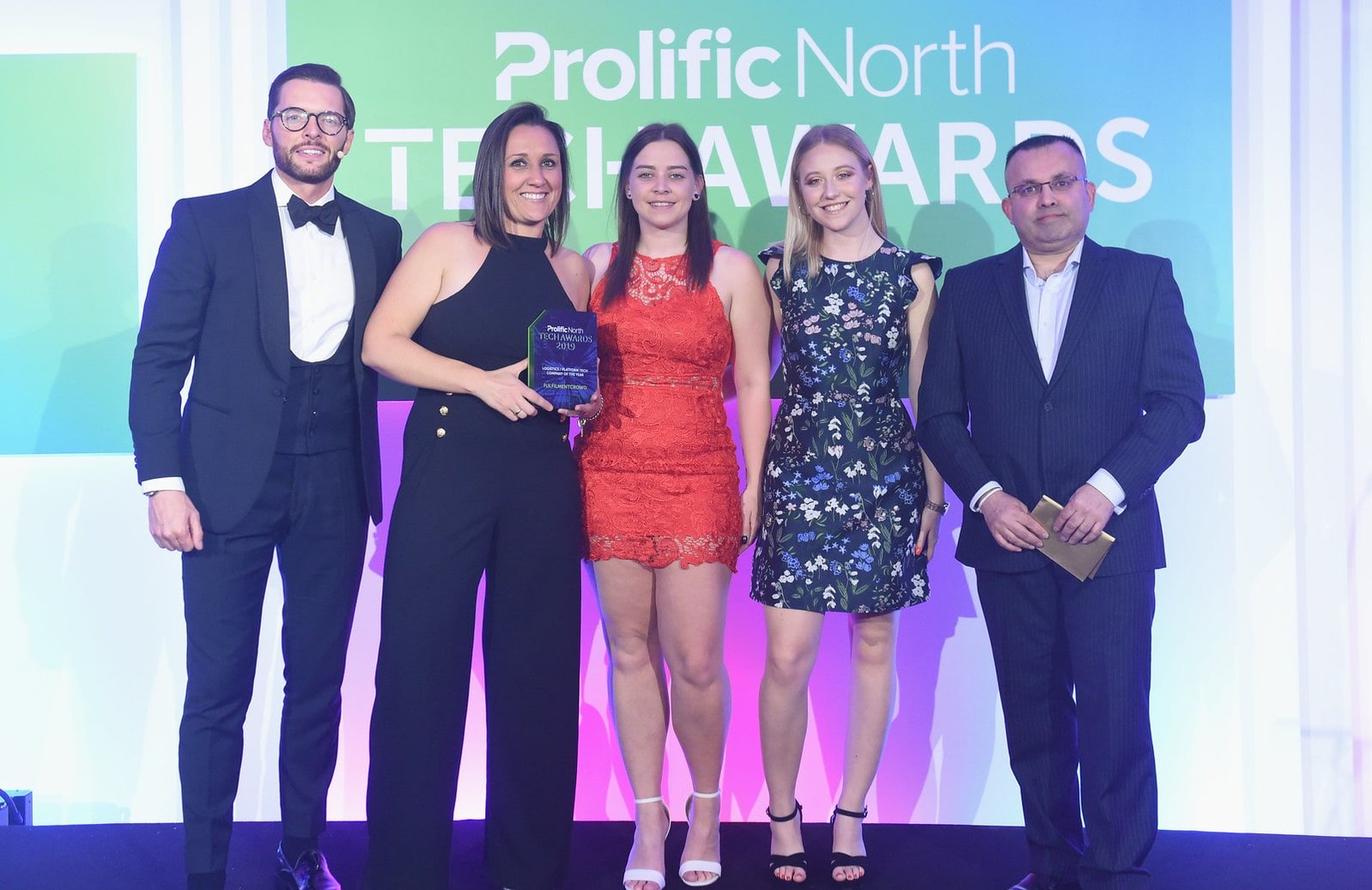 Next Generation eCommerce Logistics
The award recognises the proven performance of our software platform and the role it plays in the growth story of over 250 online retailers. This technology, coupled with the innovative fulfilment partner network gives us a competitive advantage over the traditional high fixed cost logistics model, offering elastic storage and dispatch capacity across the globe to clients operating in a broad sectors.
The judges' comments
"fulfilmentcrowd have demonstrated great results and positive growth, combining technology and logistics in the North West."