Get closer to your US customers
fulfilmentcrowd is pleased to announce the opening of a brand-new fulfillment center on the American East Coast, adding to our catalog of fulfillment network partners (FNP). Situated in Richmond, Virginia. The new investment comes after continued accelerated growth over the past year in the US eCommerce sector. fulfilmentcrowd can now provide you with access to cheaper and faster shipping rates to your customers across the Mid-Atlantic, South Atlantic, East, North and South-Central states of the United States.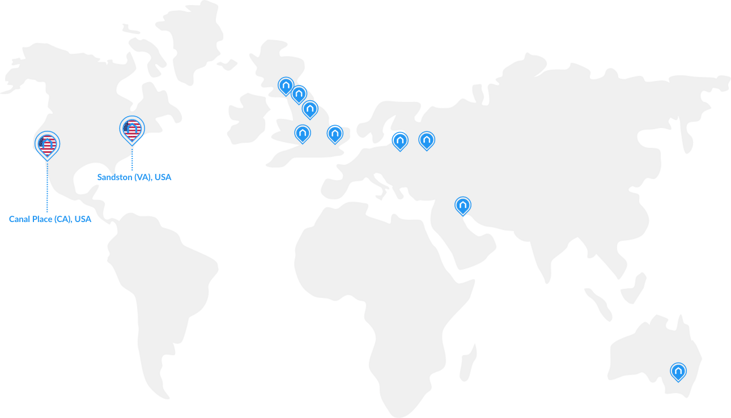 Richmond, Virginia US
Richmond is the second site to be launched in the USA following the opening of our West Coast fulfillment center in LA back in 2019. This new facility perfectly compliments our existing order fulfillment center on the West Coast and opens up the market further for our clients.
Located adjacent to Richmond International Airport, the fulfillment warehouse is the perfect opportunity for eCommerce retailers looking for cheaper order fulfillment and shipping rates. The centre provides economic access to road, rail and air routes to the most populous areas in the United States and is in a close distance from the seaports of New York and New Jersey. Richmond opens up access to the hotspot of US customers on the East Coast that makes up a huge 36% of the US population, including Boston, New York, Philadelphia and Washington. The center boasts a number of key features creating a fully optimized eCommerce fulfillment warehouse including:
Modern purpose-built space: 15000 sq. ft warehouse.
Optimized storage: A mix of floor standing and racked stock storage space.
Dock leveller doors: For super faster unloading/loading.
Daily collections: Expedited delivery by UPS and USPS.


Low-Cost Transparent Pricing
You'll find the same excellent efficient fulfillment service as you do in the UK and across Europe in the US. We offer the most transparent and competitive fulfillment and shipping costs in the industry with no order minimums, hidden fees or contracts that can tie you down. Simple, pay as you go order fulfillment. If you'd like a free instant estimate for the US please check our or cost calculator below: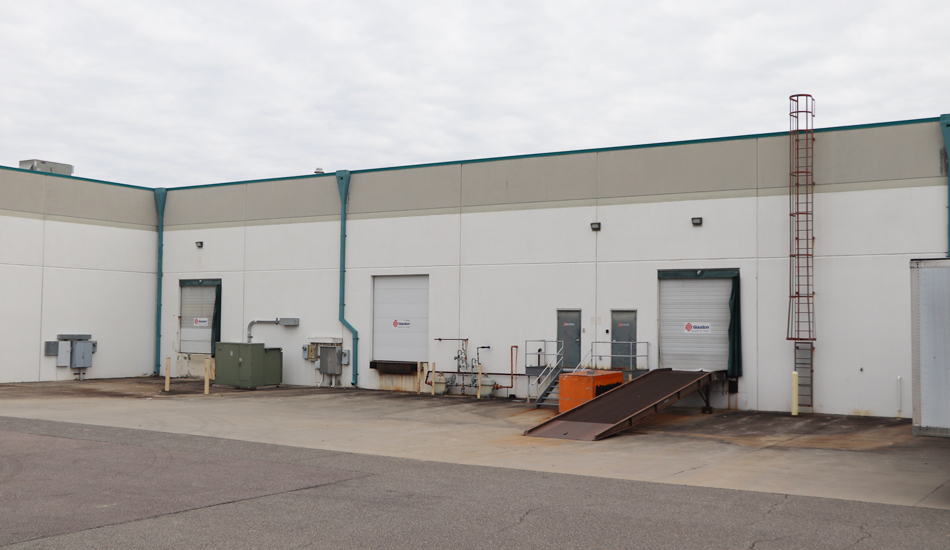 Access to more shipping zones
Shipping zones are used by carriers to measure the distance a package travels from the origin to its destination. Zone 1 is anywhere up to 50 miles from the origin all the way through to Zone 8 that is up to 1800 miles away. With two fulfillment centers each on opposite sides of the states we have created two Zone 1's, meaning we are able to ship to your customers in surrounding zones a lot faster compared to just one center, allowing you to delight your customers with 2-3 days delivery anywhere in the US at much cheaper delivery rates. The red zones on the map below indicate postal zones 1-3, the yellow indicates zones 4-5, and green and blue indicate zones 5-8.You can now strategically store your goods to better meet the needs of your customers by choosing a center that is closest to the majority of your customers which can be found looking at your previous order history. Either way both fulfillment centers are located in some of the most populous and affluent areas, so in one or way or another you'll be able to better target your customers while getting more bang for your buck.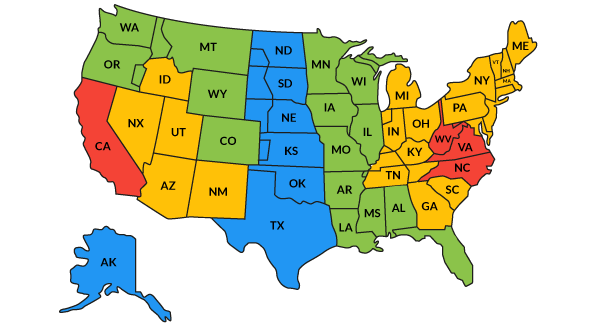 Strategic Global Infrastructure
Whether you're looking to expand your customer base in the US or need a cheaper order fulfillment alternative, fulfilmentcrowd has you covered. Make the switch this new year to gain access to a worldwide network of specialist fulfilment centres and work alongside a company that puts you at the forefront of every decision. No matter what your size, we are there to help eCommerce companies grow at their own pace and provide a 100% service level guarantee. Join the crowd today and gain unlimited access to soon to be 13 fulfilment centres worldwide, including UK, Germany, Netherlands and centers in Middle East and Australia coming soon…

"fulfilmentcrowd's USA warehouses allow us to service our US customers on a much faster, more efficient basis. We have the capacity and competitive international shipping costs needed to scale at our own pace."

Alex Stewart, OneNine5.