An efficiency upgrade
Designed for the very latest handheld devices, network connectivity (WLAN and 4/5G) and introduction of 2D barcodes, the software will soon power all centres in the global fulfilment network. Developed by the Future Technologies group at Matrix Park, it is the first product release in our 3-year platform upgrade plan, codenamed 'Crescent'.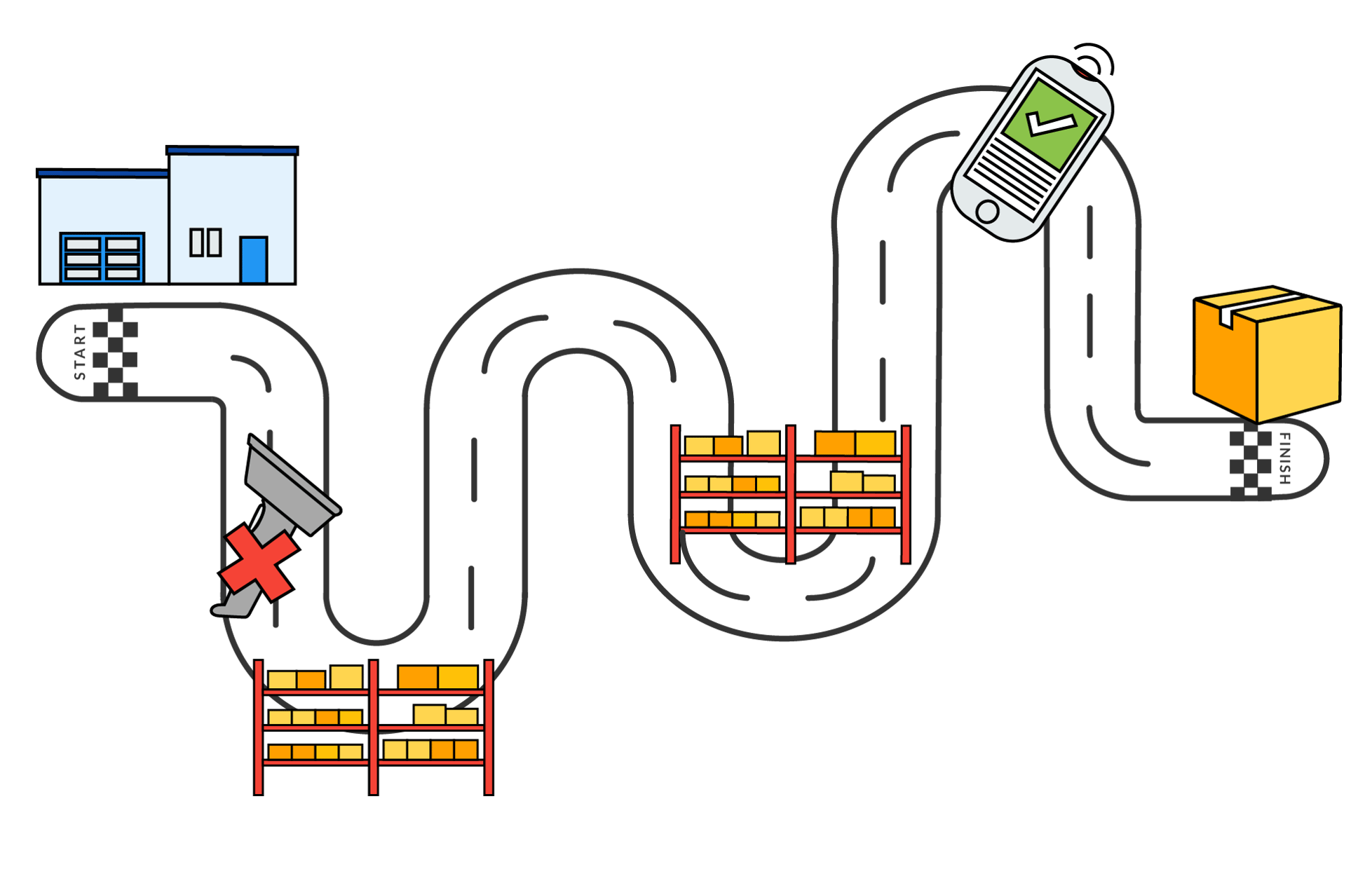 UX with Purpose
All fulfilmentcrowd cent have long been underpinned by our mobility solution. However, the latest update is based on a complete rethink of the user interface which now boasts simple design, use of block colours for instant recognition, larger touch input buttons, haptic responses and streamlined task flows. In parallel testing, the new solution was 17% faster to complete wave picks (using a combination of single and multi Item orders) and this will further boost our same day delivery performance, which has averaged 96.97% this year to date.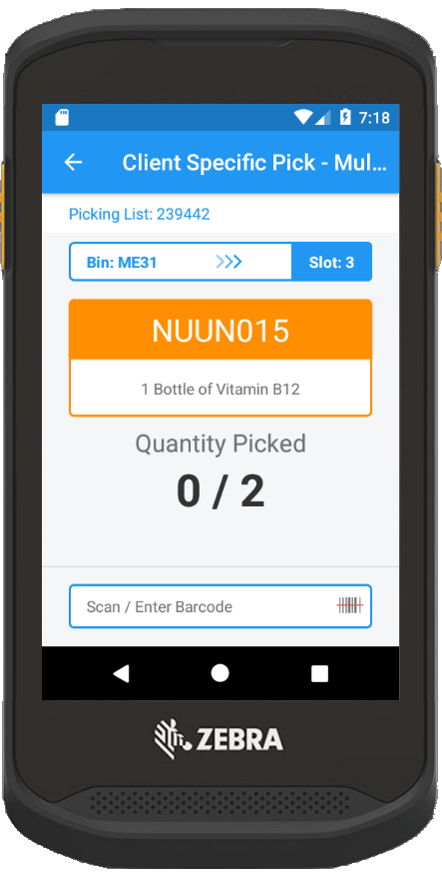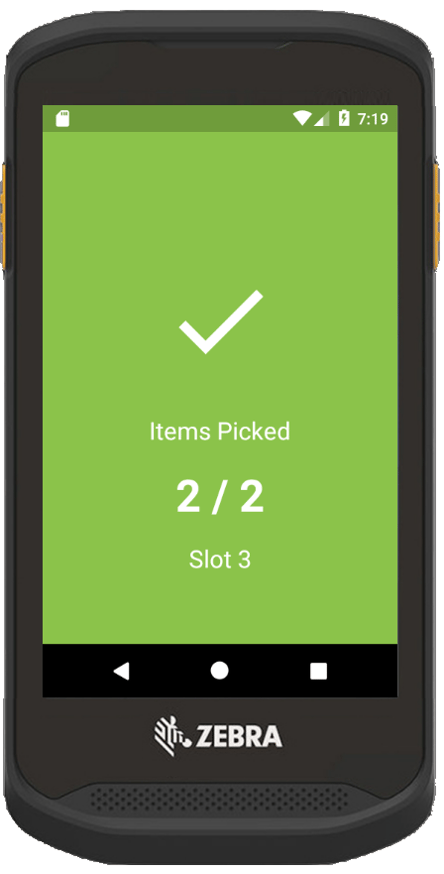 Flawless Execution
Not only does the mobility update speed up our training and fulfilment processes; it also reduces errors by harnessing the latest optical scanning technology, which is faster and more precise than ever before. The fulfilmentcrowd approach virtually eliminates despatch errors, so clients never have the worry of missing or incorrect items reaching their customers. Future upgrades will include the introduction of imaging for discrepancy handling and query resolution, using the devices 13MP camera.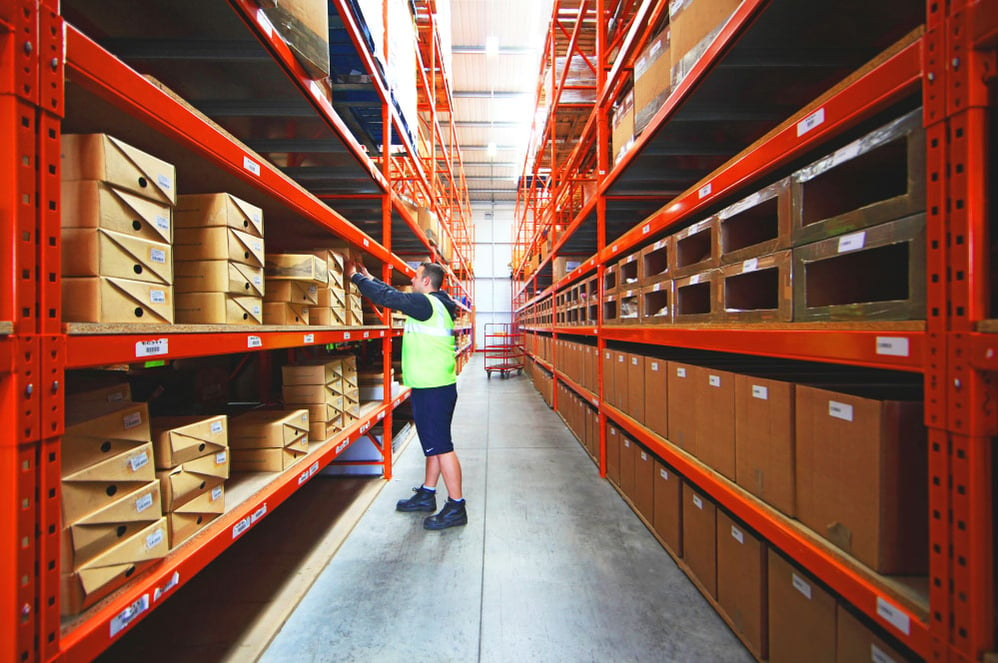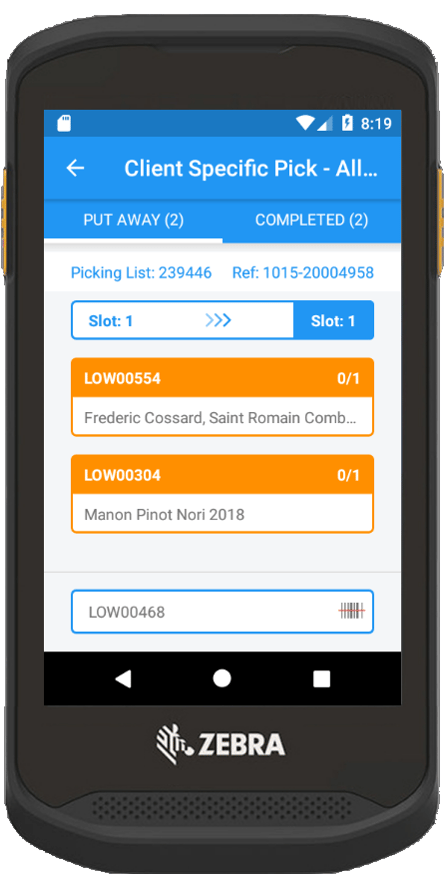 Boosting Your Business
Customer success drives the expansion of our network and industry-leading technology stack. The fulfilmentcrowd platform offers speed and efficiency that cannot be matched and that is why we have become the UK's leading provider of fulfilment services for online retailers.
In a competitive and worldwide market, fulfilmentcrowd clients can offer:
Fast despatch- powered by connectivity, tech and automation
Local delivery- shipping through our global network of fulfilment centres
The widest choice of shipping options- good, better or best, domestic or international
Late despatch cut-off- driving conversion rates on the all-important evening trade
Beautifully packaged goods- all items accounted for and wrapped to perfection
Transparency- every order tracked through receipt to proof of delivery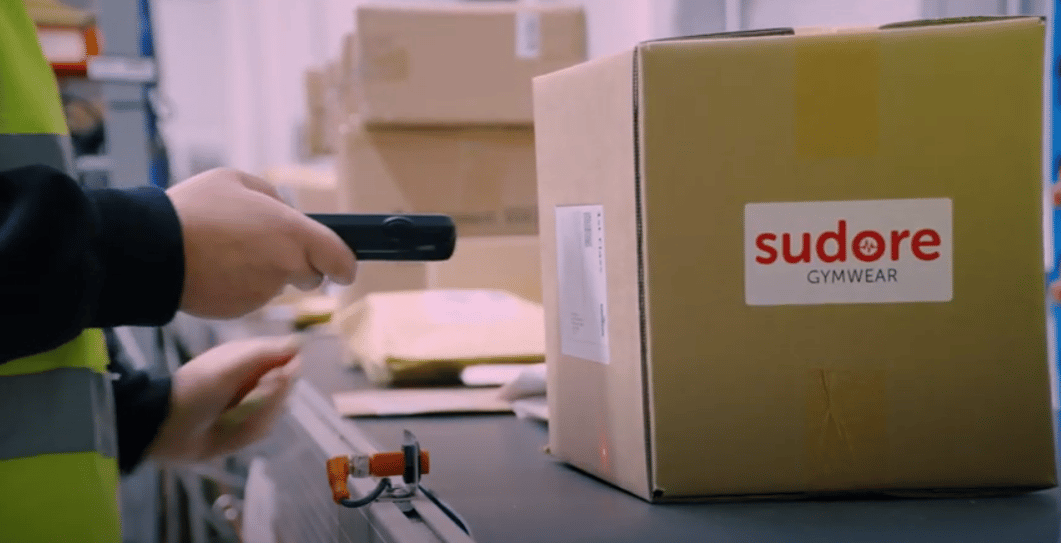 To optimise your productivity and provide the very best delivery to your customers, it is essential to outsource with a forward-thinking fulfilment provider that champions efficiency. It has now never been easier to get going- take your business live quicker than ever before with our streamlined self-onboarding process.