Pursuing a Passion
Back in March 2020, whilst roaming the streets of Venice Tom and his wife, Angharad were enticed by the large variety of natural wine bars dotted along the canal side. From this moment on a passion was sparked in the founders to create an exciting new Natural Wine online retail store from their base in Bristol. Thus, Renegade Natural Wines was born offering hand-picked, extensively tasted, quality wines from across the world. Tom explains his frustration at the lack of Natural Wines that the UK had to offer, "it was clear there was an opportunity to bring a product that was exploding in popularity in cities across Europe, to the UK". With its unpretentious style and clean branding, Renegade Natural Wines is quickly becoming the go-to brand for Natural Wines.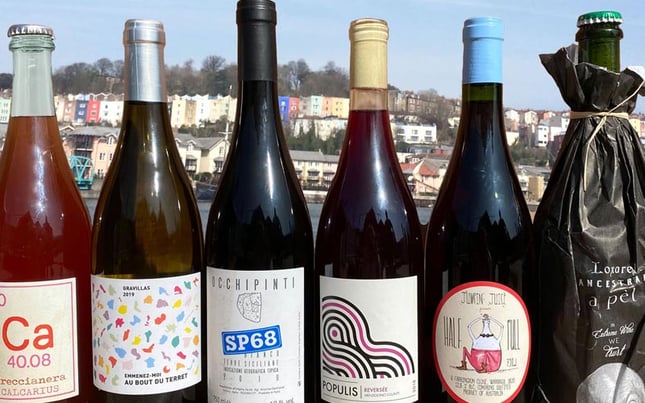 .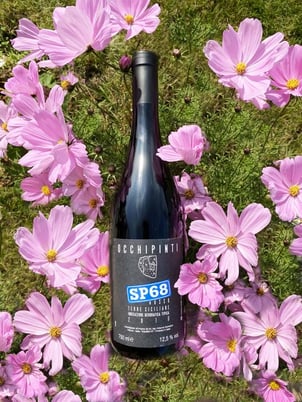 Perfect Timing
After months of planning and preparation the pair made the brave decision to launch their new venture at the start of lockdown. They used their time to learn more about chemical and additive free wines but also the minimal and low interventional style of winemaking and the stories of the people behind the products. Tom comments: "Naturally, the move to online sales through lockdown was obvious and provided us an opportunity to enter the market at an optimal time."
"Within only a couple of weeks, we not only had all our stock delivered, barcoded and stored but were able to start shipping orders immediately." - Tomas Pratt, Managing Director


An unrivalled, full bodied fulfillment solution
Whilst on the search for a trusted order fulfillment provider, Tom and Angharad knew they'd need a partner that met with the legal requirements and appropriate certifications around the sale of alcohol. Without a quick, legal and efficient partner, the founders would not have been able to launch and grow the business within the timescales they have done. Thankfully after analysing a number of different partners no one matched their requirements quite like fulfilmentcrowd did. Tom adds that it was fulfilmentcrowd's "efficiency, speed, compliance, technical integration and most importantly the human interaction" that won them over. Since fulfilmentcrowd have proved that our client's customers receive exactly what they ordered, when they expect it and be kept up to date throughout the process.
Additionally, fulfilmentcrowd's sustainable efforts as seen in the Lorax Project perfectly aligned with Tom and Angharad own values, creating an added bonus for the Natural Wine retailer. Due to the fragile nature of glass wine bottles the couple have invested in extra secure, recycled packaging to ensure safe delivery for their customers whilst reducing their environmental impact.
"As a start-up, we needed a partner who could offer us the flexibility and support to grow quickly, along with an off-the-shelf technical integration we could utilise from day one."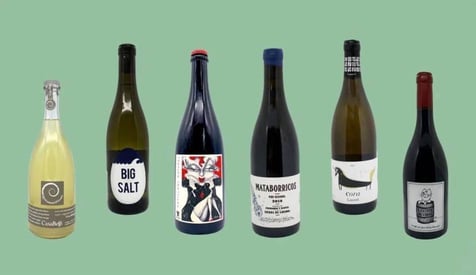 .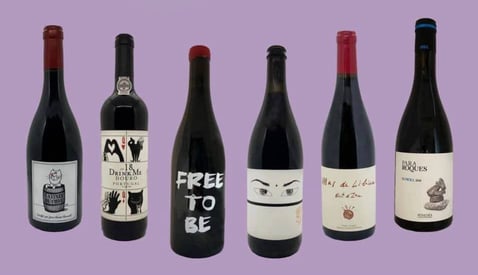 Meeting the needs of today's entrepreneurs
fulfilmentcrowd have once again proved to be business enablers of today's entrepreneurs, providing a speedy onboarding experience and technological know-how to support businesses in times when they need it most. One of the many highlights for Tom was the easy integration of fulfilmentcrowd's instant API that instantly connected to Renegade Natural Wines online store, allowing orders to be seamlessly tracked and processed through the order management platform. Tom reflects: "The fulfilmentcrowd platform and service takes away 95% of the time-consuming activities associated with running the business, allowing us to focus on the frontend and dealing with our customers. This has been essential as we continue to operate our busy professional lives and look to expand into other opportunities…watch this space!"
Over and above, the most appealing element for the two was the flexibility of our pricing structure. Our pay as you go pricing model is unique to the industry and creates a fair playing field for businesses of all sizes, so they only pay for the space and services they use. With no minimums or contracts to tie customers down, they're free to grow at their own pace. Tom highlights: "their extremely competitive storage rates and access to their exclusive shipping rates have proven to the most valuable to growing businesses like us."
New to fulfilmentcrowd?
Nurturing relationships with clients and helping them grow from strength to strength is a crucial part to fulfilmentcrowd's mission. Reinforced by our 100% service level guarantee and customer success programme we continually work towards developing strong partnerships with online retailers such as Renegade Natural Wines who acclaim they are "confident fulfilmentcrowd will not only be a long standing partner but integral to our growth plans".
(Please note wine fulfilment is currently only available in the UK. If you are looking to expand your alcohol eCommerce business in the UK then please get in touch with our Business Development Team today.)