A proud moment at fulfilmentcrowd
We are absolutely thrilled to announce that we at fulfilmentcrowd have been nominated for the 'Business of the Year' (<50 employees) award at the SME National Business Awards show this year. To be finalists for this award within such a coveted category is an extraordinary honour and one that that we have worked incredibly hard to achieve.
Why did we get shortlisted?
We have worked hard over the last few years to reach the point that we're at now - and we only want to grow and get better for our customers. Here's a little insight into why we are finalists for this prestigious award.
We are and will continue to challenge the traditional logistics model with our international partner network that unlocks a world of speedy cross-border delivery, affordable shipping costs and flexible storage capacity for you, our highly-valued clients. From this, we were able to build an offering that supports the growth of SMEs within the eCommerce sector.
Above all, we are have dedicated our time and efforts to providing you with a quality and cost-effective fulfilment service that you can trust. Our business critical range of benefits include no minimums, no contracts, a service level guarantee and, of course, customer success; achieved through our structured onboarding and post-launch program that is designed with your overall satisfaction and our mutual success in mind.
The numbers, as well as our award nomination, just goes to show how much this hard work is paying off. We shipped over 3.5 million products within the financial year of 2020-2021, with a market-leading 96% same-day dispatch service level - forever striving to give our clients that competitive edge.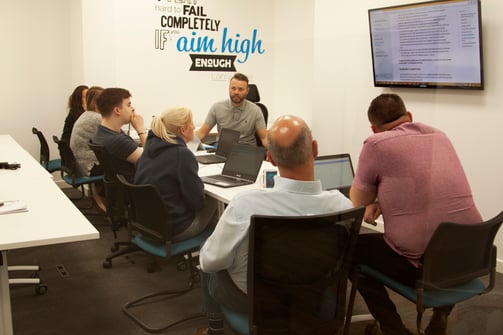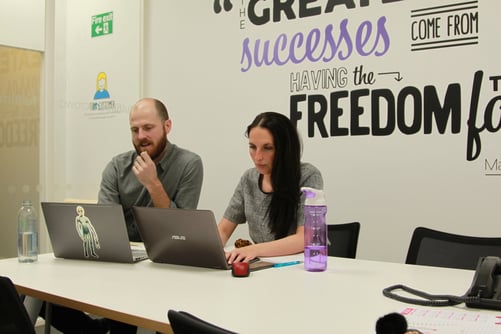 No matter what, we'll keep it up
No matter what the results are on the night of the awards, we at fulfilmentcrowd will continue on with our aim to supercharge your online retail business, one order (and happy customer) at a time.
We also want to extend our sincerest congratulations to every other business within this category. It has been a tough period of time for the entire world, and whilst it may have given eCommerce a little kick, the impact of Covid-19 on businesses up and down the country have been paramount. So, here's to us at fulfilmentcrowd, our fellow nominees and to you, our amazing clients.