Be prepared
Having an evolving and adaptable marketing strategy is key for all businesses especially in times of uncertainty. Businesses who operate a one size fits all marketing strategy will either not survive against the ever-changing marketplace or suffer damage to their reputation. Successful businesses should always strive to put contingency plans in place to overcome any external obstacles that come their way. However, unless you have a crystal ball it's unlikely you can be prepared for everything. So, what can we do about things outside our control?
Always incorporate smart, creative, out of the box thinking wherever you can. There are a million and one different factors that can affect any E-commerce business and no matter the size of your business the effects will be the same. These can be anything from a change in the way your customers shop to new technologies.
Avoid newsjacking:
Newsjacking is when brands piggyback on current events to showcase their own content. Creating content calendars and keeping up with trends is a good way to keep your customers informed. However, only if the content is relevant and not seen as profiteering. Originality is best!
Learn from the past
In just the past 20 years we've seen brands such as Blockbuster, Love Film and Woolworths and Toys R Us going bust because they have failed to keep up with technology and the way consumers shop. With the take-over of online streaming services and discount retailers these bricks and mortar businesses are now extinct. These lessons from the past emphasise the importance of keeping up with trends and avoid being naïve about future tech.
Be an early adopter
Try new platforms such as TikTok: many charities and brands are using the new platform for fun user generated content such as dance challenges and make overs.
Promotions
Promotions are a great tool for increasing sales and grabbing your audience's attention! Offering discounts and offers in times of economic uncertainty can boost your revenue fast. Be clever and plan ahead. Think about your audience and when they're most likely to buy your products so you can target them at the best opportunity. Timing is key and make sure to read your audience of when they would need/want your products.
Buy now, pay later
You may have heard of the likes of ClearPay and Klarna. Is this something you could consider for your online store. Pay later schemes are increasingly popular with over 20% more conversions when this is an option at the checkout.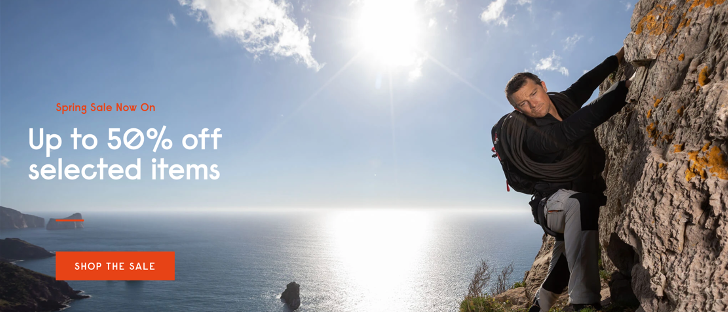 Bear Grylls online shop uses striking images and bold, bright text to advertise their sales promotions.


Added value
The modern-day consumer wants more than just a quick sale. If it's a brand they're passionate about or have in the forefront of their mind, creating added value can be a great way to convert them into a loyal customer. This can be anything from video content, help guides, tips, tricks and personalised content. Plus, remember not to neglect existing customers as almost 60% of new business comes from referral.
Alexa, is my business ready for the future..?
Tech is growing faster than ever and eCommerce business need to make sure they are ready e.g. Is your SEO configured for voice search. Top tip: long tail key words are great practise for voice search SEO.
Clever content
Curating relevant content isn't always easy but when brands get it right it can massively help increase your brand awareness and showcase your personality. Brands such as Innocent regularly and successfully demonstrate this across social media. If done right organic content that goes viral is cost saving and effective. However, not all content needs to go viral but listening to your audience and tweaking content could help change the way your brand message is perceived.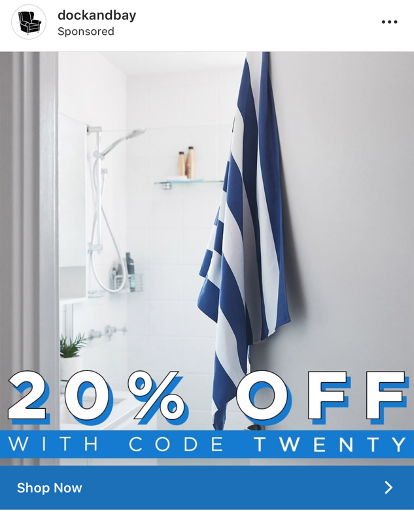 Our friends at Dock and Bay are renowned for selling fast drying beach towels. Typically, they are perceived as a seasonal product. However, they can be seen here changing their marketing strategy to be perceived as a high end bath towel with contemporary designs.
Creating trusted partnerships is a value we have embedded into our brand values and we aim to utilise our expertise and experience to help others if they need help or advice. If you would like to know more about our fulfilment and shipping services please feel free to get in touch.