Unique pieces for unique clientele
Appealing to the fashion designer in everyone, OWNLYOU encourage their customers to put their creativity to the test. The process? Simply upload their own drawings and wait as they are turned into their own unique jewellery including earrings, bracelets and necklaces. Based in Mainz, Germany every piece is completely customisable to the client, with the choice of three classic colours: silver, gold or rose gold, created from stainless steel or sterling silver.
OWNLYOU's brand positioning is what makes them special and one of the most exciting, up and coming jewellery brands to hit the European market- with recent iconic collaborations with Germany's "voice of fashion" Glam-O-Meter. OWNLYOU's most interesting and thoughtful collection to date is the release of their "I dnt gv a fck" campaign. These bold statement pieces say more than a thousand words, and part of the proceeds will be donated to a good cause. The donations go to the "wishing wagon" of the ASB. A charity that helps fulfil peoples last dying wish.
Fulfilment you can depend on
After over 12 months of fulfilling orders himself, OWNLYOU's sales orders continued to grow and grow and Lukas knew it was time to find a fulfilment partner that could reliably and smoothly handle a large order volume whilst aligning with their long-term strategy for international growth.
After a long search for the right partner they were relieved to find fulfilmentcrowd, who were incomparable to the rest of the market. One of the key highlights of the service fulfilmentcrowd offer is the ability to manage large order quantities in such a short space of time. The agile nature of fulfilmentcrowd's business model and customer proposition affords them the ability to deal with fluctuating peak service times and unprecedented demand whilst still delivering excellent despatch rates for eCommerce businesses.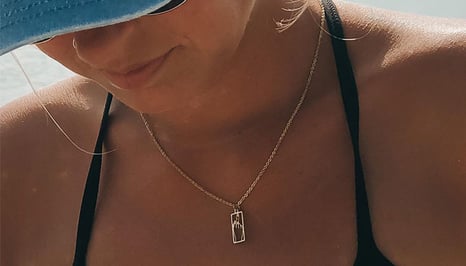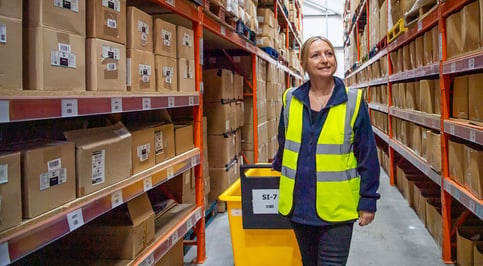 This seamless streamlined service is fuelled by fulfilmentcrowd's ongoing investment in the latest tech, backed by their very own in-house team. OWNLYOU have once again been left impressed by the fulfilmentcrowd app, designed specifically for business owners who can manage anything from their stock levels to sales forecasts, all from the touch of a button whilst on the go. Smooth order processing, of course, goes hand in hand with fulfilmentcrowd's "extraordinarily good" customer service team, who are always on hand to help with any and all queries, making running a business a walk in the park.
"None of our wishes have been left unfulfilled" - Lukas


Outsource your fulfilment with us
Topping their efficiency expectations has enabled companies just like OWNLYOU and hundreds of others to save valuable time and energy, better spent focusing on growing their business and long-term goals whilst not having to break a sweat over their fulfilment. From a start up to an established growing e-commerce business, Lukas no longer spends his nights and weekends sending out orders and can use his time more efficiently. Lukas underlines that he has "more time to focus on things that will help him in the long run…thanks to the great service at fulfilmentcrowd, we look forward to a long-lasting cooperation so we can grow together."