2019 has been one of the most significant years to date here at fulfilmentcrowd. Among exciting new platform developments and the launch of an international network, our CSR team also remained busy planning and hosting their first year of weird and wonderful fundraising activities in aid of our local charity of the year, Derian House Children's Hospice.
Providing respite and end-of-life care to children and young people with life limiting illnesses, Derian House Children's Hospice is an invaluable resource of professional help and emotional support for the entire region. However, of the £4 million needed ever year to keep their doors open, only 7% is provided through statutory funding, forcing them to rely heavily on the efforts and generosity of the local community. It's safe to say that we were inspired to act. Take a look at our quick round-up of the wacky events taken place over the course of Derian's five month long £50 Corporate Challenge, allowing us to raise over £2,500.00 in total!
FIFA tournament
Tensions ran high in our first event of the year, with a team FIFA Tournament that turned competitive very quickly. With a great turn out and top effort from every one that took part, and even a penalty 'swear jar', ultimately, there could only be one winner. Congratulations to our Software Consultant, Phil Taylor- not bad for a day's work!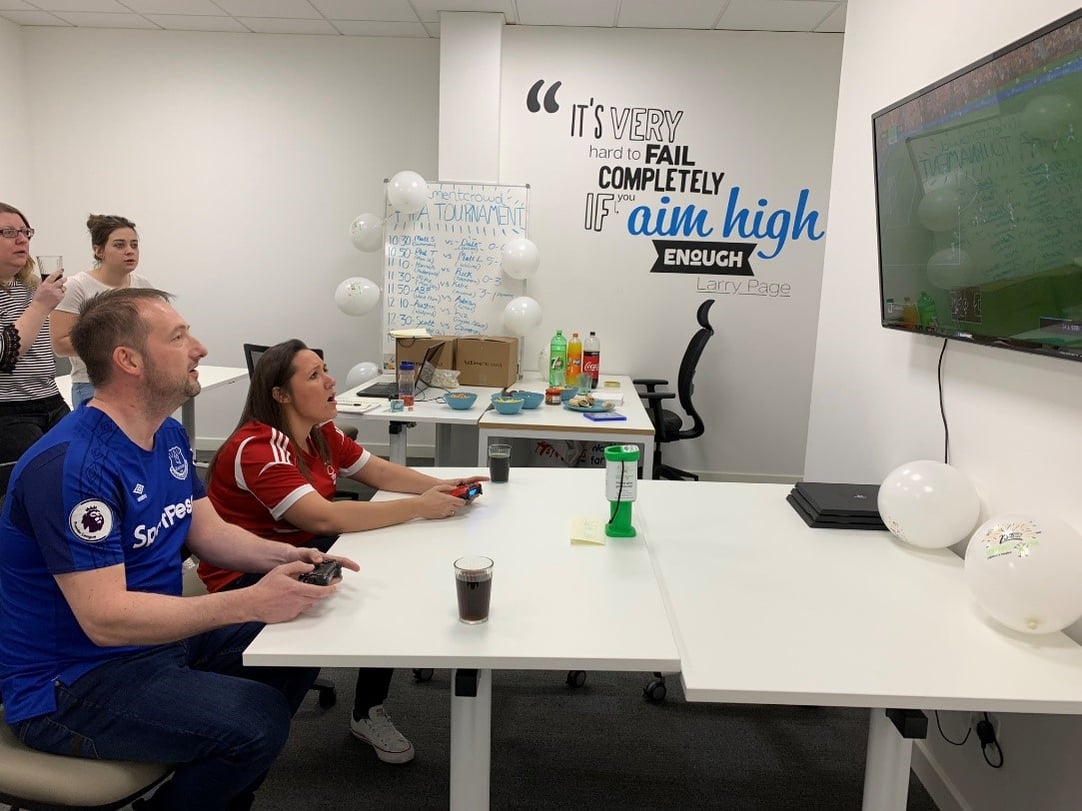 Male leg waxing
Amping up the adrenaline from the previous month's tournament, our CSR team decided that a male leg waxing competition would be a great follow-up event to raise some well-deserved funds. Recruiting a brave team of seven volunteers, each were set the challenge of raising the most money in individual wax strip sales. After plenty giggling, a few tears and lots of popcorn for the observers of fulfilmentcrowd's 'House of Horrors', our CSR team came away with a healthy figure for the fulfilmentcrowd collection, while the men of the office went home with the smoothest legs for miles.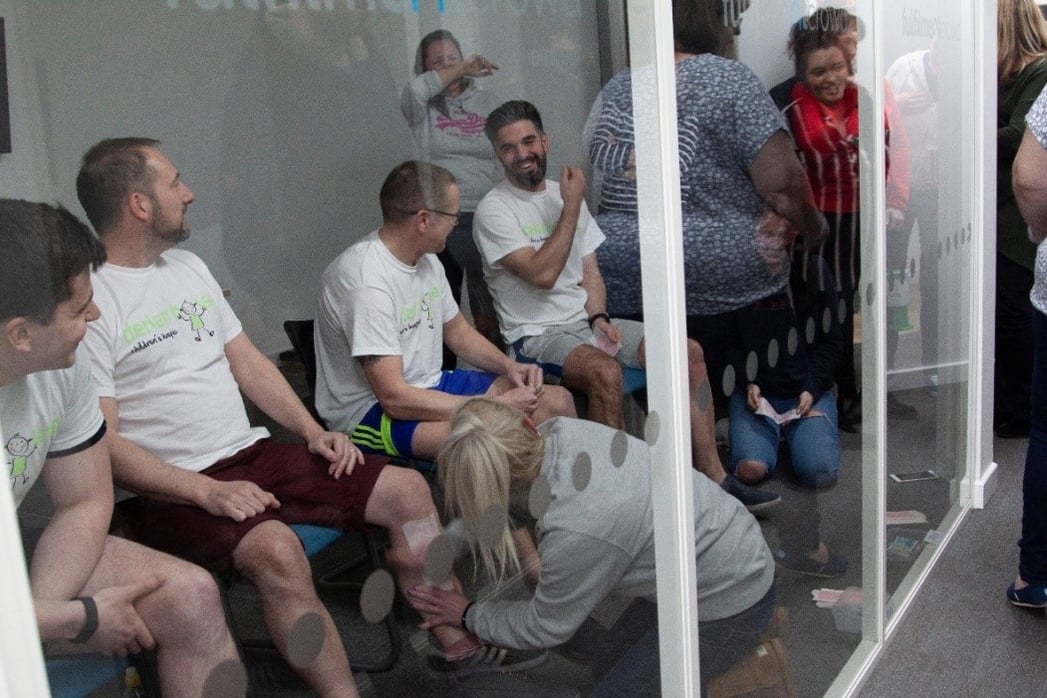 Sponge throwing competition
It was easy to understand why our next event was so successful. With a homemade target board, plenty of cold, wet sponges and a brave team of ten volunteers, our sponge throwing competition provided everyone at fulfilmentcrowd HQ with plenty of belly laughs, while raising hundreds of pounds in just a half-hour lunch break for Derian House. A win-win really.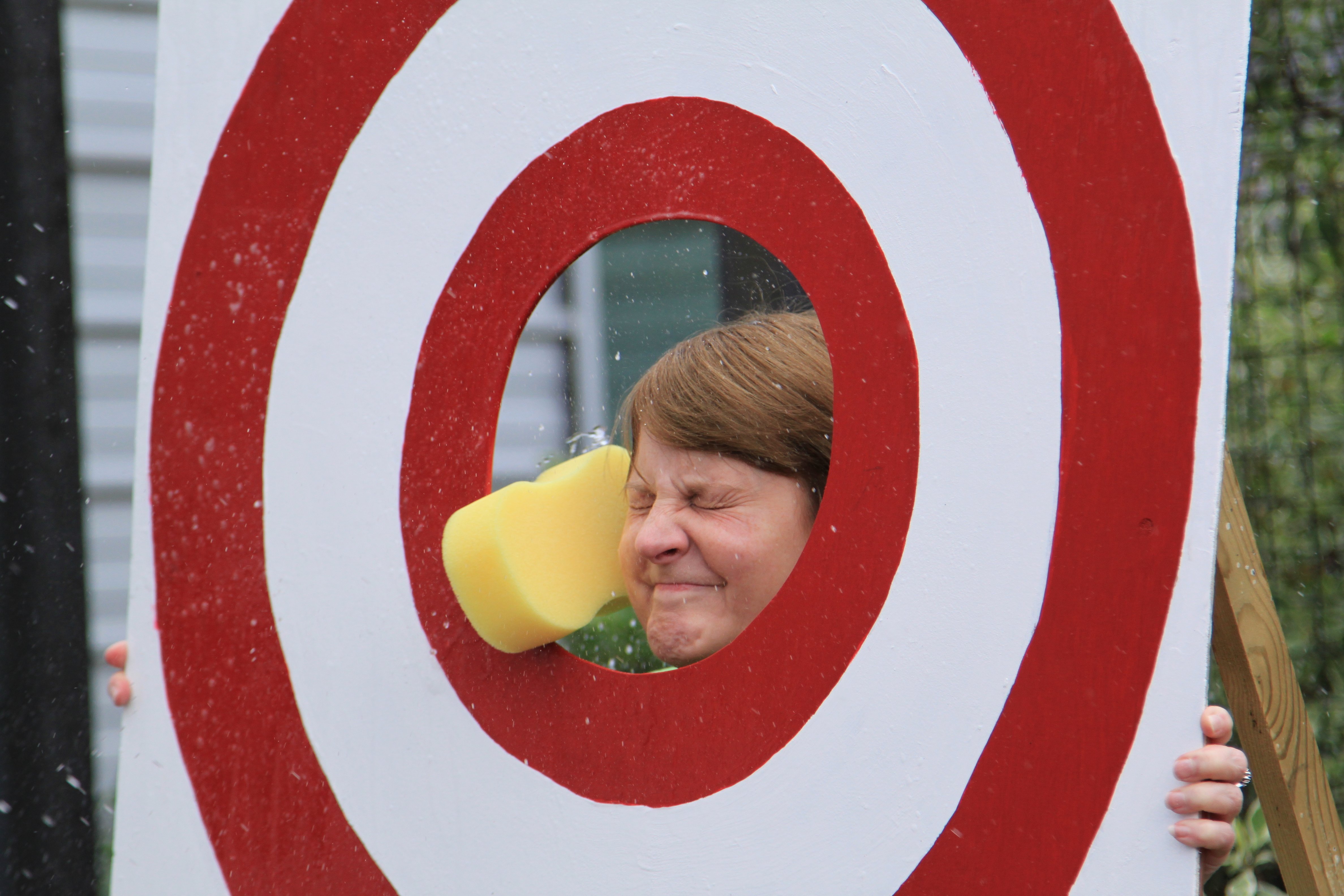 Bail Me Out Challenge
On Friday 5th July, our Website Designer Katie Shepherd joined celebrities and business representatives from all over the North-West in the Bail Me Out Challenge. Arrested in public, handcuffed and sentenced for the crime of uncontrollable snacking, Katie was placed on lock down alongside other fundraisers and given the remainder of the working day to raise £999 in bail money as part of the challenge- every penny of which was to be donated to Derian House. Thanks to the overwhelming support from friends, family, colleagues, partners and customers in advance of the event and on the day, Katie managed to meet and exceed the challenge target in a record time of 2 hours- raising £1,040.00 toward the total £35,000 collected across the region.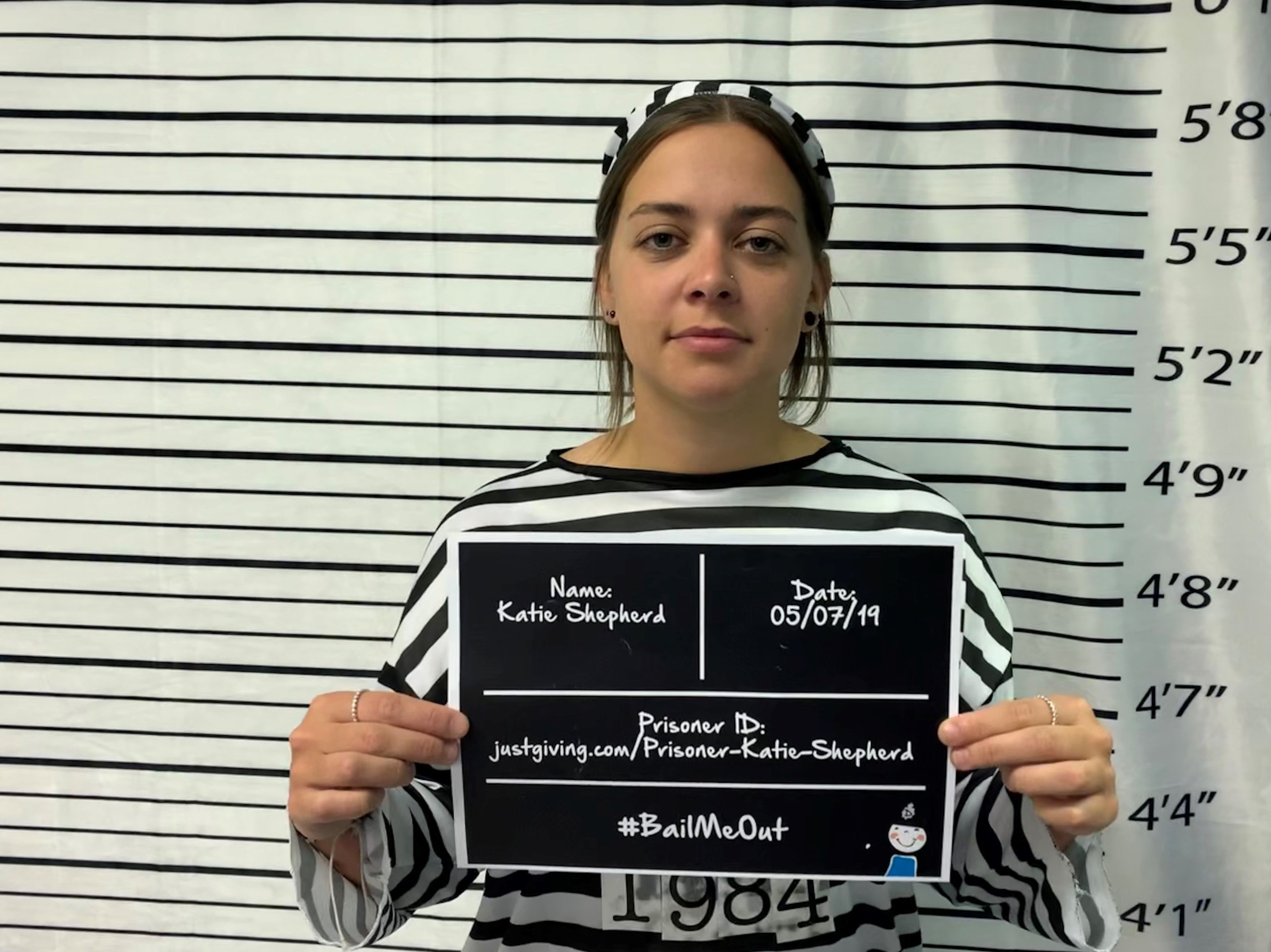 Charity raffle
For our final event, our CSR team recruited the help of our generous eCommerce customers and kind-hearted local businesses, hosting a staff raffle with a menagerie of top prizes. From spa and restaurant vouchers and even a professional poker kit to one full day's holiday, the turn out for this event was our best yet. Raising nearly £500 from our staff alone, and with so many great items donated from our clients, no one walked away empty handed, leaving fulfilmentcrowd's take of the £50 Corporate Challenge to end on a high.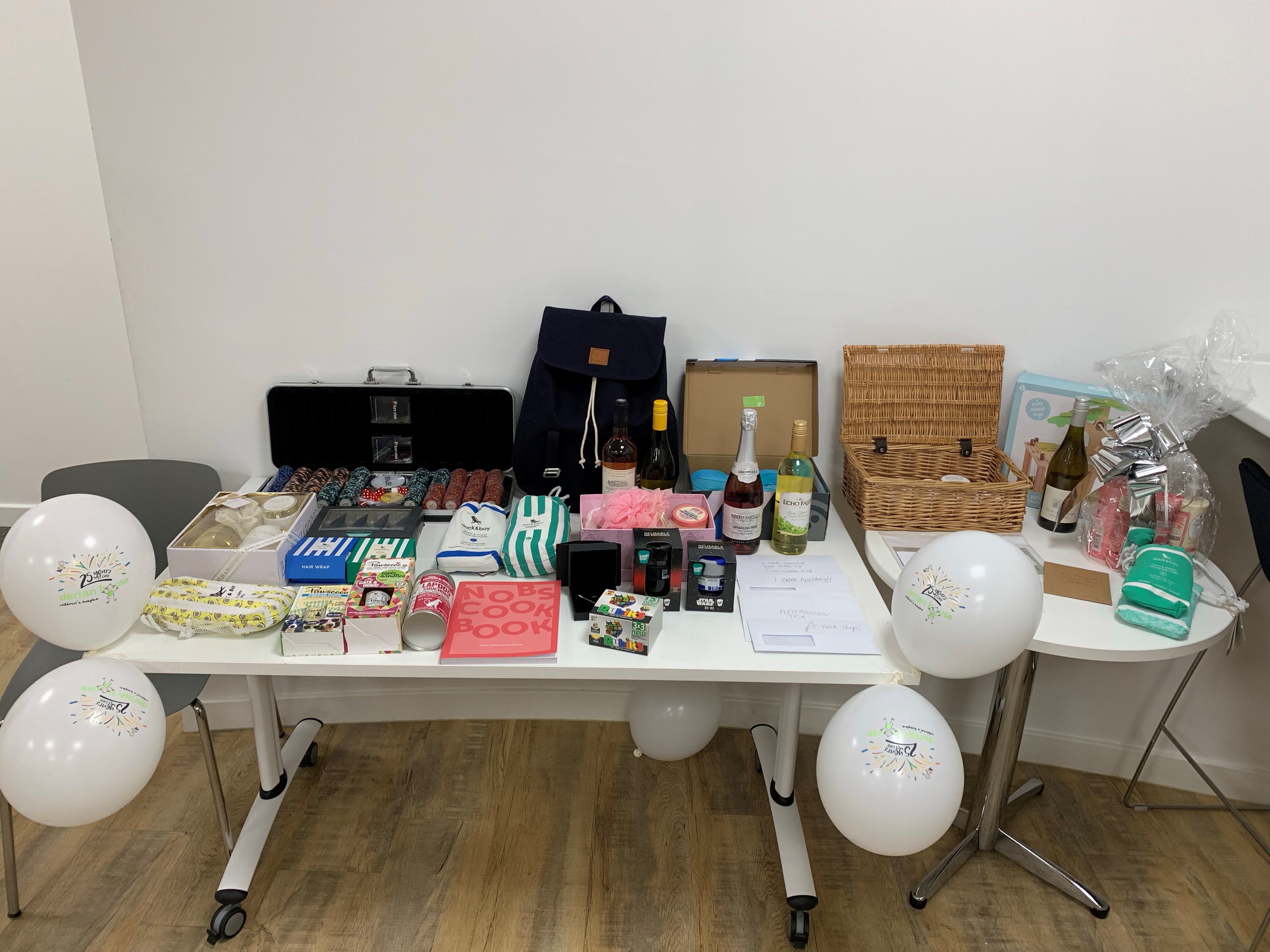 Fundraising for the future
It's safe to say that supporting Derian House as our Charity of the Year has been a roaring success-not to mention an absolute pleasure for everyone at fulfilmentcrowd HQ to raise well-deserved funding for such a worthy cause. To be honoured with a prize for 'Social Media Superstar' at Derian's Corporate Challenge Awards was the icing on the cake.
Lee Thompson, our Managing Director comments on fulfilmentcrowd's charitable partnership with Derian House and their fundraising efforts over the last twelve months:
"As a large employer in Chorley, we take our responsibilities to the local community very seriously. Across the business, we have a wealth of talent and creative energy that we put to good use over the past twelve months in supporting the voluntary sector. Charities like Derian House rely on partnerships like ours and I know that fulfilmentcrowd's participation in both the £50 Corporate Challenge and the Bail Me Out Challenge will have made a real lasting difference to the lives of children and young people in the region."