Above and beyond
We understand that the practicalities matter to you, especially when it comes to finding the right fulfilment service provider for your eCommerce business. More often than not, however, that perfect fulfilment provider is one that does not solely ship your orders from A to B, but rather one that surpasses basic expectation and puts you at the forefront.
Throughout this piece, we will be exploring a little more of what the 'above and beyond' looks like and what the ideal fulfilment service provider should be offering you in order to help your business reach your goals and get over the line.
Dedicated and tailored account management
What's one of the ways into people's hearts? That would be through moulding a bespoke experience! It shows them you care more about them and who they are, as opposed to how much they are spending. One of the ways in which a top notch fulfilment service provider will do this is through assigning a personal account manager to you.
Having a high quality account management offering to assist you throughout your fulfilment process can unlock so many opportunities for your eCommerce business. From helping you expand into those new territories and markets, assisting you with any bespoke packaging requirements that you may have or simply providing you with practical eCommerce advice and support should you ever need it, having that extra helping hand and personal contact to liaise with is the cherry on top of the cake...or rather, your fulfilment process.
The very best technology
Technology can be considered to be both a blessing and a curse, but in the case of choosing an ideal fulfilment provider, it is one of the top criteria that they should be able to meet. Choosing a fulfilment provider that has state-of-the-art technology at it's core can alleviate many pain points for you, that providers with lacklustre technology would otherwise induce.
Our fulfilmentcrowd platform, for instance, provides you cloud-based control over your eCommerce business whereby you can receive stock updates, add new products to inventory and monitor your customers' orders from warehouse floor to your customers' door.
We go one step further, with our fulfilmentcrowd app (new and improved version coming very soon!) whereby you can have all the capabilities our platforms gives you, right at your fingertips. Should this be something you value highly, then this makes us the perfect fulfilment provider for you.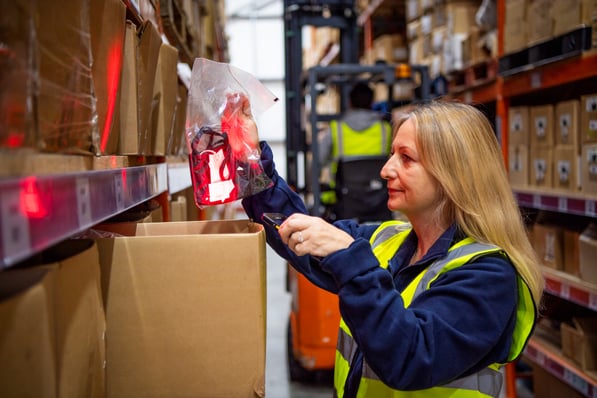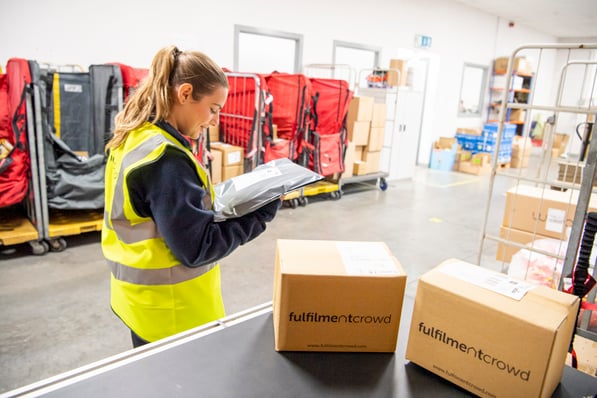 Paving the way with leading service levels
Those practicalities we mentioned earlier? Well, identifying a fulfilment provider with leading service levels certainly comes under that category. If your current fulfilment partner is, in actuality, not pushing your orders out the door in lightening speed as perhaps they promised (along with other orders that aren't yours), this diminishes their levels of service. This can be negatively impactful to your business too as it can harm your customer's delivery experience, their overall satisfaction with your brand and, ultimately, can lead to a reduction in customer retention. Not great.
Switching to an order fulfilment partner, like us at fulfilmentcrowd, that gives consistently high levels of service, should be at the top of your to-do list in terms of what they should offer you.
Connect to the Crowd
Want to explore more of our fulfilment services here at fulfilmentcrowd? Or delve into how our fulfilmentcrowd app and technologies enhance our fulfilment service, making us the perfect fulfilment partner for you? Then look no further than our how it works page on our website. If you like what you see, you can take advantage of our super tailored onboarding experience and download your quote from our dynamic cost calculator today.