International Women's Day 2021
Today marks International Women's Day and this year's theme is to choose to challenge bias to help forge a gender equal world. This day is an annual event that calls for everyone to come together and celebrate the social, economic, cultural and political successes of women. It is also an opportunity to bring awareness about the bias women around the world still face and brings a call to action to fight for equality.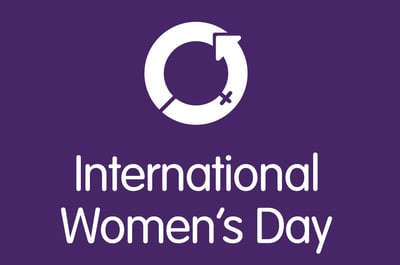 Championing female entrepreneurs
This year fulfilmentcrowd are championing the hard work, determination and spirit of female founded eCommerce businesses. In an industry that is still stereotypically male dominated we sit down with the female entrepreneurs breaking the glass ceiling in the eCommerce world. We discuss issues from sexual harassment passed off as humour, universal childcare and the preconceptions society has about the success of women and what we can do to help create a fairer opportunity for women.
Research shows there is still a great number of inequalities in the start-up game for example:
These findings show a number of areas we can do better in society to create equal opportunities for women in business. Such as creating support and mentoring networks and nurturing positive role models for young entrepreneurs to aspire to be. Additionally, there needs to be an increase awareness and action of the 'Motherhood Penalty' to prevent women from being too scared to start a family as well as the financial implications this has on their career.

Sara Aguiler, Real Ketones – Founder
Sara's strength and determination were inspired by her old boss Maureen Burns. Sara comments that Maureen faced a lot of discrimination as managing director of a big company. She recalls sales reps asking to speak to a 'decision maker' after she rejected their offers, totally undermining her experience and authority.
Top Tip: Sara's top tip when in similar situations in meetings is to "hold your own, sit up straight and speak frankly."
Sara at 36, refreshingly doesn't feel the societal pressure to have children but sympathises with those that do. She agrees with many other women that childcare can create huge personal and financial obstacles for women pursuing their careers and that more needs to be done for universal childcare.

Caroline Duckett, Apolina – Founder
Entrepreneur, creative, and mother of two Caroline is the founder behind bohemian children's wear brand Apolina. She previously worked for Topshop in a role that she loved until she came back from maternity leave and was moved to the maternity department and was deemed not 'cool' enough to work in her previous department.
Caroline now runs her own business which is inspired by her love for travel and the natural world. Quoting that, "Each piece is imagined to be passed down to future generations as an heirloom and a reminder of cherished childhood memories."

Daisy Connor, City Survivor - Founder
Daisy has over 10 years' experience as a nutritionist and has worked alongside the UK's biggest health and well being clinics and retailers. Now the proud owner of City Survivor a supplement brand that helps improve the health of those that lead busy lives, including herself. Daisy uses all of the products herself.
However, in her previous roles she has derogatory comments from male colleagues asking questions like when she was going to sleep with them. As well as facing further uncomfortable working conditions from a disgruntled employee that was unhappy with her being his manager despite her extensive experience.

Erika Tamayo, Hermosa – Founder
Fortunately Erika, founder of lifestyle and protein powders brand Hermosa chooses to "Rise above the sea of sameness" and surrounds herself with fellow female entrepreneurs to keep her inspired. Erika come a long way from being harassed by men on the street from her first job of selling water filters, door to door.
Favourite Quote: "Be the CEO your mum wants you to marry"- Cher
However, Erika does recall in previously being asked by a male interviewer how she would balance childcare and the demanding hours of the job. It unlikely this would ever be asked to man, and Erika bravely switched the question around to the interviewer to which he smiled and looked away. Fast forward to today and she is now the director of Hermosa Protein.
Join us in celebrating International Women's Day 2021 as we highlight the successes of some of our amazing female trailblazing entrepreneurs the eCommerce sector has to offer. Keep a look out across our social channels in coming week to read more about their #ChooseToChallenge stories.