And the nominees are…
fulfilmentcrowd are delighted to announce that they are shortlisted as finalists for 'Business Enabler of the Year' at the Lloyds Bank National Business Awards. Despite a tumultuous year, fulfilmentcrowd have continually been on the front line, ensuring their customers' orders remained safely fulfilled and dispatched on time- ultimately securing future growth desperately needed for online retailers. With a proven track record, fulfilmentcrowd's proposition is truly unrivalled in flexibility, enabling hundreds of start-ups to freely scale to the next level. With their customer success deeply rooted into our company values; from extraordinary customer service to the latest tech investments, it is extremely rewarding that fulfilmentcrowd's dedication to a seamless customer experience has been recognised by a prestigious awards the acknowledges the very best businesses in the country.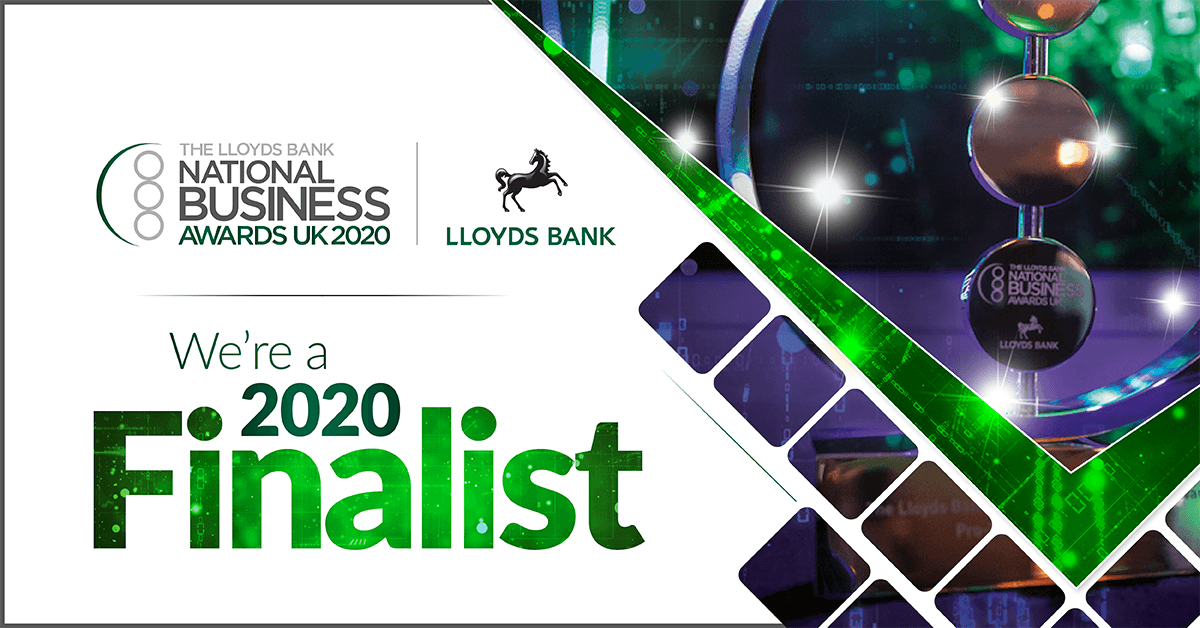 An incomparable competitive edge
As a dedicated fulfilment provider, we outsource for a wide range of different sectors that benefit from an unrivalled service through:

Late Order cut off – Our newly implemented late order cut off of up to 10pm on weekdays now enables us to be more agile then ever by despatching orders faster, thus improving delivery times, increasing customer satisfaction and inevitably increasing profitability for our clients.
The fulfilmentcrowd app – The cloud-based platform is designed around you and is available on the go 24/7. With an overview of your fulfilment at your fingertips, simply log in to check stock levels, add new products or manage returns. Everything is available at your convenience.
Live chat – Our online chat feature has enabled us to create a faster and more flexible streamlined experience for our clients. Integrated within our cloud-based platform, all of our customers questions and queries are handled instantly, removing long delays and lag times to quickly solve any problems.
International network - We help our customers to grow internationally by connecting them with our growing network of global fulfilment centres. This enables them to easily access new markets and scale to demand.
Sustainability – We are proud not only to be one of the leading fulfilment providers but also one of the greenest fulfilment providers by implementing sustainable logistic solutions. From biodegradable packaging to low emission delivery, customers can be rest assured they are partnering with a provider who has environmentally friendly values at the core of its operations. This aligns with many retailers' objectives and offers them a greener competitive edge as part of the Lorax project.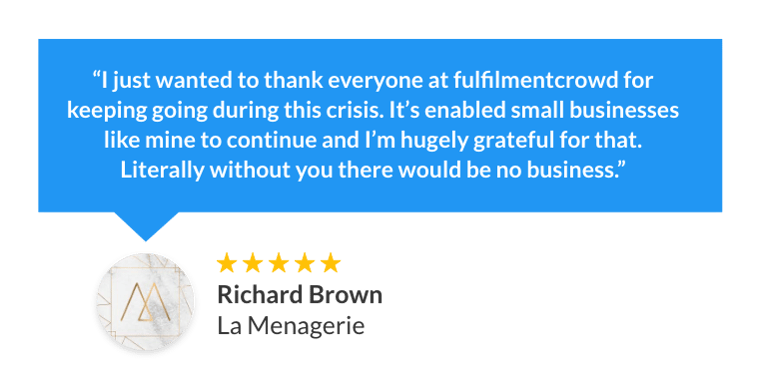 La Menagerie went from 5-10 per week to over 500 per week with the first six months of onboarding.
Longevity is the key to success
We have always recognised ourselves as a business enabler as we have helped generations of business right from the very beginning and helped them grow along the way. We pride ourselves in creating long term partnerships through our excellent service level offering and flexible pricing. This is implemented through our customer success programme to make sure we're right for you and to exceed expectations every step of the way. If you'd like to know more about who we have helped along the way, take a look at our collection of customer success.
by Cameron Mitchell on 26/08/2020