Defining pick and pack
Picking = The first step in order fulfillment. This involves pulling out your customers' orders from their designated picking location within the warehouse as soon as your customer checks out!
Packing = The process of packaging your order to your exact specification, as well as in keeping your your customers' expectations when they unbox their order from your eCommerce brand.
Benefits of using a pick and pack service
Time: By using a pick and pack service from your fulfillment provider, this means that the logistical operators have total control which, in turn, allows for the whole fulfillment process to be totally streamlined and ensures that orders are delivered on time.


Cost-effective: Having your customers' orders picked and packed for you all within the same fulfillment process can be very cost-effective - in terms of having one fee that covers storage, pick, pack and dispatch.


Greater customer satisfaction: Through outsourcing your fulfillment needs via a fulfillment provider with excellent dispatch performance and carrier integration, this means that orders can be tracked in real time; straight from warehouse dispatch to your customer's door! Thus, improving your customer loyalty and retention.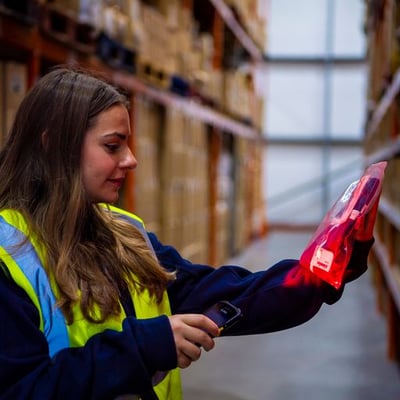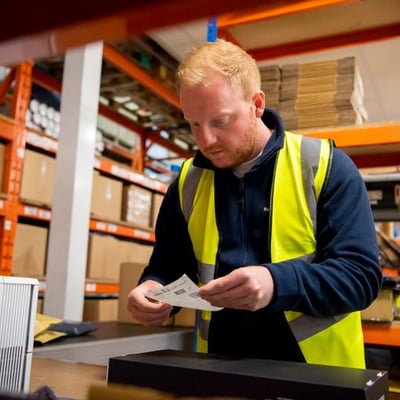 What are the pricing options?
The pricing options for pick and pack services do, indeed, vary depending on the fulfillment centre. Generic pick and pack fees cover the item being picked and packed ready to be shipped to your customers - and these fees can generally range from between £3 to £5 per item.
Alternatively, your fulfillment provider's pricing model may not be price per item, but rather price per unit instead for multi-item orders. So, that's how pricing can differ depending on the type of order made by customers.
However, be aware, some companies may also add on an additional fee onto smaller items! Typically, this pricing option tends to be a more pay-as-you-go offering, which may suit start-up companies very well.
Pricing options do indeed vary depending on the fulfillment centre. Generic fees
What is our pick and pack process like?
The way our picking at fulfilmentcrowd works is, every operative is equipped with a mobile device and app that has been designed for simplicity and the rapid execution of tasks including pick, stock counts and dispatch. Within minutes of checkout, your customers' item/orders are presented to one of our warehouse operative's mobility app, ready for picking! Each item/order is then scanned at location, to ensure 100% accuracy.

In terms of packing, our fulfilmentcrowd app allows your exact packaging specifications to be automatically presented to our trained staff as soon as your order is picked and ready for packing! Creating an unforgettable unboxing experience is something we strive for constantly, which is why we offer free issue branded boxes and consumables for customer preparations. Are you striving to be more sustainable as an online brand; starting with your packaging? At fulfilmentcrowd, we offer a range of sustainable packaging options that allow you to reach your goals of becoming more eco-conscious.
Just to recap!
If you've got to the end of this blog then you should now have a better idea of what picking and packing actually is in terms of the fulfillment process - and equally, how important they each are. Hooray!
Now, if you like the sound of our picking and packing systems and wish to switch fulfillment providers to us at fulfilmentcrowd, then why not click the banner below to try our prices for pick and pack on for size.