Bocholt 2 is open for business
After continued growth in the European market, fulfilmentcrowd is delighted to announce the official opening of a second fulfillment center in Germany. Located in Bocholt, the new purpose-built warehouse is just 600ft away from our existing facility and provides our new and existing customers with an additional 12,000 sq. ft of space to store and serve their customers' orders.
New opportunities for eCommerce brands
fulfilmentcrowd has seen a sharp increase in the number of UK clients moving their stock into our European centers. Many of these online retailers highlight that moving into the EU has enabled them to better serve their European customers by avoiding the delays Brexit has caused as well as any additional tariff charges that come with cross-border selling.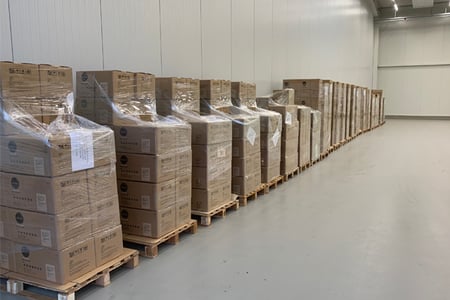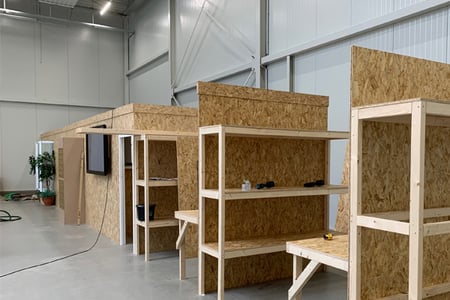 Additionally, there has been significant growth in the eCommerce market in Germany due to the coronavirus pandemic, with a shift in consumers buying online. Statistics show the Jewellery, Books, and Fashion sectors are the fastest-growing, with the over-60s driving the increased demand. Germany is the third-largest business-to-consumer eCommerce market in the EU with a value of €94 billion, which accounts for 11% of the total retail market (JP Morgan 2020). It is only surpassed by the UK, with an incredible €214.3bn eCommerce market, and France in second place with €103.4bn.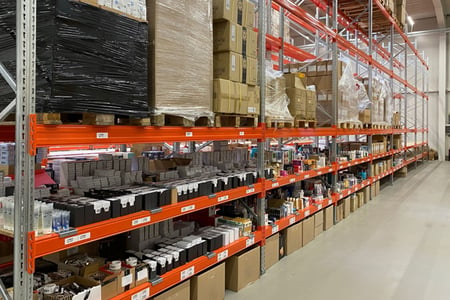 Germany and the rest of the DACH regions are powerhouses of eCommerce growth. Now is the right time for eCommerce brands to make the most of the lucrative opportunities these markets have to offer. These regions boast strong distribution networks, established consumer markets, and a variety of marketplace and payment platforms similar to the UK market, providing low-risk market entry for UK brands.
Taking the plunge
We understand that expanding into new markets can seem sometimes confusing and challenging but we've been there and are here to help. No matter the size of your business, our friendly business development and customer success managers are on hand to guide you through the process. From carrier regulations, tax compliance, and stock insurance we can help advise you every step of the way towards your international expansion. If you'd like to know more information about holding stock in Europe please get in touch today.
A new look for fulfilmentcrowd Gmbh
Facilitating the growth in Germany, over the last 6 months our team has been working incredibly hard to improve the overall customer journey. We're delighted to announce the launch of a brand new, modern, and refreshed website serving our German customers: www.fulfilmentcrowd.de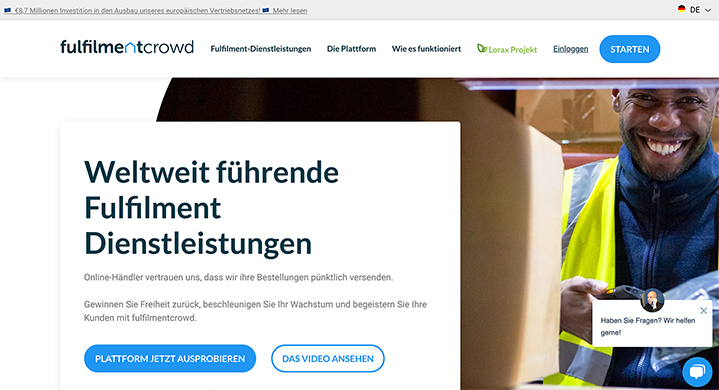 The new site built alongside Hubspot Elite partners Digital 22, is designed around the modern entrepreneur including a brand new self-onboarding facility. Now customers wanting to #JoinTheCrowd in Germany can Get Started with minimal intervention and maximum efficiency.