Good tidings we bring
Your UK online consumers have already started to think about Christmas shopping! Read more to see our top tips to prepare your online store for peak.
This time of year is important to so many of us - especially after the last 2 years - and Christmas preparations are a huge part of that! In fact, 27% of UK shoppers plan to start prepping as early as August this year! Well, August has been and gone and the peak is looming...so how prepared is your online store? Is your supply chain as optimised as it can be? If not, then we can help with that.
To discover our top tips on how you can optimise your supply chain in order to prepare for a smooth post-pandemic peak, carry on reading!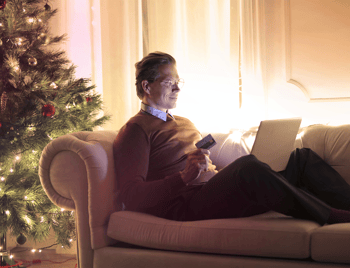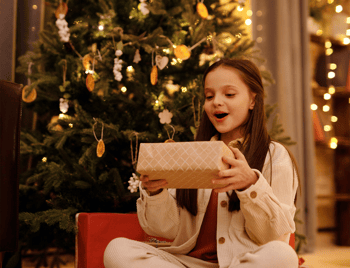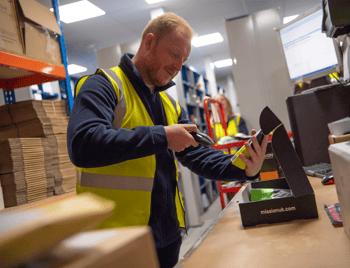 "It's Christmas Eve! Why hasn't it arrived yet?"
Delivered in time for Christmas is like music to your customers' ears. However, have you made them aware of the cut-off dates for delivery in time for Christmas? With the expectation in mind that delivery times are bound to be affected by the lack of HGV drivers, it is crucial to notify your consumers that they must order earlier than ever, so that they can get their presents delivered, wrapped and under the tree ready for Christmas morning.
We would recommend putting this information somewhere on your site. Perhaps either on your homepage, in a hard-to-miss alert banner or on the delivery page at checkout! Whichever location you choose, make sure that you get this message across to your consumer, so that neither you nor they miss out.
Get your stock sorted early...Santa would
Our next top tip for streamlining your peak, is to ensure that your products never go out of stock, by making sure that you transport enough stock to our fulfilmentcrowd centres in plenty of time.
Of course, we hope that your products fly off the shelves, but in anticipation for that happening during this year's peak, we think it best that you get a sufficient amount of stock into our centres so that you don't have to worry further down the line about reaching a point of low stock or, heaven forfend, out of stock!
Get ahead of the game now so you can relax with your feet up, a sherry in hand (or whatever your Christmas tipple of choice is) and let us take care of fulfilling all your Christmas orders for you.
Sleigh your sales forecast for a smooth peak
Last, but by no means least, to ensure a smooth and successful peak this year, we suggest triple checking that your forecasted sales are as accurate as possible.
Doing so allows your fulfilment provider to effectively deal with the anticipated order volume, no matter the size. Giving them time to hire any additional warehouse operatives and to perhaps scale-up on any necessary equipment such as picking devices and packing benches, in order to fulfil every order as efficiently as possible, as well as aiding the success of your peak.
Now you're ready!
So, there we have it. Those were our tips, specifically focussed on enhancing your supply chain so you can boss this year's peak.
As we are your biggest cheerleaders, we want you to have as successful a peak as possible. So, if your current fulfilment provider isn't quite cutting the mustard, why not consider us at fulfilmentcrowd! We strive to fulfil orders on time, every time - and with our current 96% same-day dispatch rate, we can get your customer's orders out the door quicker than you can say Rudolph.