The making of Warrior Addict
After over a decade in the real estate industry in France, Judith decided to broaden her horizons and embark on a more creative project with a powerful purpose and aligned with her own eco friendly values. Combining her fascination with fashion with intensive training on the whole design and production process, Judith quickly spotted a niche in the market and was inspired to create her own men's yoga wear brand Warrior Addict.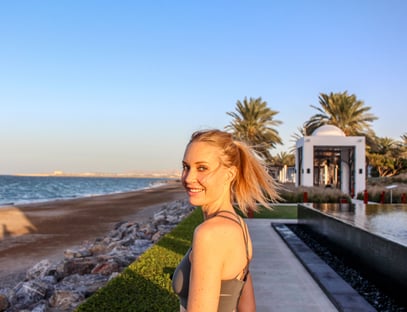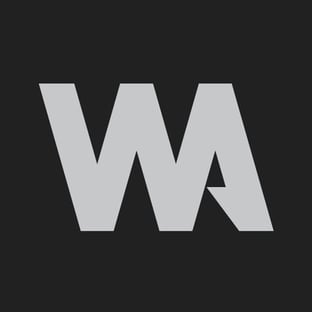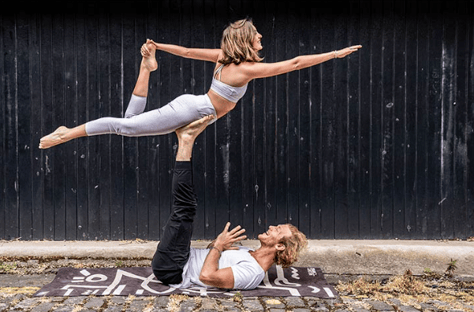 "fulfilmentcrowd seamlessly fulfils our orders and delivers the most amazing customer service to us. As a small company we feel very lucky to have found them and we look forward to growing with them."

- Judith Emmanuel, Director
Sustainability Principles at Warrior Addict's Core
From the outset, Judith knew creating a sustainable clothing brand would be a difficult challenge as the production process in 'fast fashion' is often wasteful and sometimes sourced unethically. However, product turnover within the male fashion market is a lot slower than the female market which aligned perfectly with the brands pro planet values. Judith's approach to creating a sustainable brand involved examining the whole supply chain from sourcing materials to distribution and looking for ways the process can be improved with more sustainable solutions. This involved asking questions such as how much energy does the process take? How long will the material last and is it recyclable?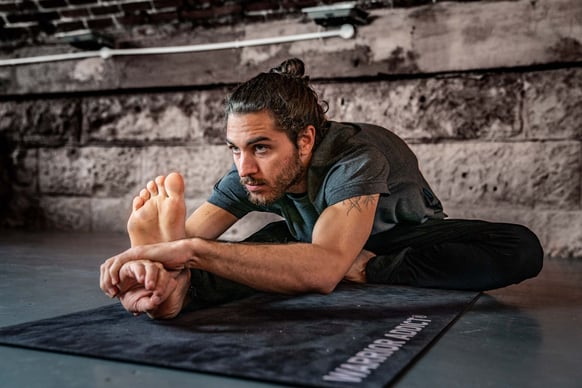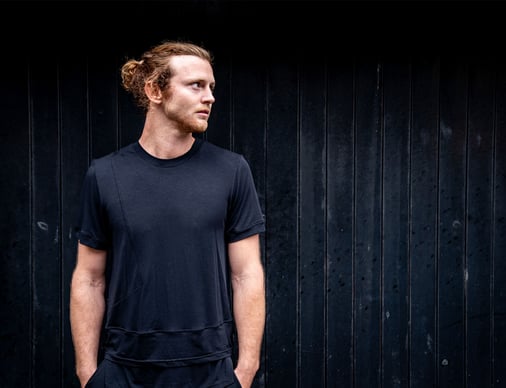 Making Sustainable Products
Today Warrior Addict offers a range of Pro planet products made from eco-friendly materials including yoga tops, bottoms, mats and accessories. The main yarns used in production are a blend of Tencel® a natural, man-made fibre made with wood pulp from sustainable tree farms and recycled polyester made from plastic bottles and are 100% recyclable. No harmful pesticides are used in the production giving them GOTS certification, looking after the workers and surrounding environment. Although Warrior Addict uses sustainable materials, they still strive to constantly improve their carbon footprint. WA believe that accountability lies with both them and their customers so they actively encourage and educate customers on ways they can be more pro planet, particularly regarding garment aftercare. Their website now features a preloved section where used items are resold at a cheaper price to encourage waste free practices. Right down to packaging and distribution, WA use 100% recyclable poly mailers.



Warriors for change
With mental health being more important than ever, Warrior Addict recognise the recent focus on men's mental health. Warrior Addicts mission is to help improve men's health and revolutionise the world of men's yoga by smashing preconceptions and getting more men on the mat. Gradually, attitudes towards men's yoga are improving; particularly through the coronavirus pandemic more men are getting involved and are looking for ways to improve their mindset through meditation and yoga and self-care practices. WA have previously worked with the CALM charity to raise awareness around men's mental health in their #wearewarriors campaign raising money through a limited-edition apparel range. You can read more about their brand values here.
"I wanted to create a brand that was more about the commercial aspect of selling clothes but could help people lead better lives."
More than just a brand
Warrior Addict has become not only a brand but a community and support network for their customers. Regularly bringing added value to the brand through video tutorials, guest blogs and mindfulness sessions. All of their content is centred around their customers to support their physical and mental health. As part of their growing community, Warrior Addict introduced their Brand Warriors. These consist of like-minded individuals who share the same pro planet values and are peaceful revolutionists who often collaborate on new content and promotional activities. These brand warriors are non-paid and are genuine fans of the brand who want to take part and encourage others by sharing their stories.
Finding the perfect match
From the beginning Judith knew she needed to find a fulfilment partner that shared similar values to her own, which is when she found the perfect match in fulfilmentcrowd. The founder of Warrior Addict describes partnering with fulfilmentcrowd as a 'no-brainer', valuing the extra time and energy she gets to focus on growing her small business instead of being bogged downed with order fulfilment.