A fulfilment first for the UK
It's here! Our new refrigerated storage centre has arrived at the perfect time, with eCommerce demand at an all-time high and many businesses making the decision to move online in the past 12 months.
What is cold chain fulfilment?
Cold chain fulfillment describes the process needed for online retailers to store, pack and ship their perishable products at a controlled temperature. Products are maintained at consistent temperatures throughout the entire order fulfilment journey without spoiling or losing quality. Typically, these perishable goods are stored in the same temperature-controlled conditions where they are picked and packed in insulated packaging with ice bags to keep goods cool while they are then delivered directly to consumers.
Introducing Matrix Point
Our facility for chilled fulfilment is backed by a cold storage warehousing investment, powered by a Danfoss cooling system to keep products at 2-4 degrees Celsius all year round. This creates perfect storage conditions for goods such as food, drink, pharmeacueticals and supplements that contain live cultures. The specialist refrigerated storage unit is monitored 24/7 via CCTV and digital thermometers which makes sure the temperature never rises and our catalogue of fulfilment houses operates using First In, First Out (FIFO) method, eliminating waste costs from your bottom line.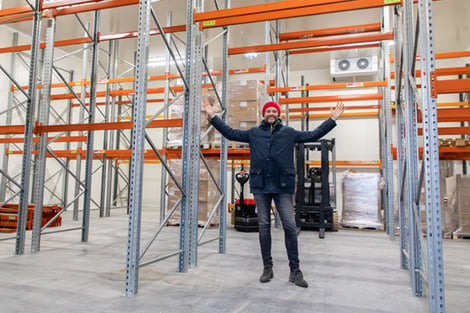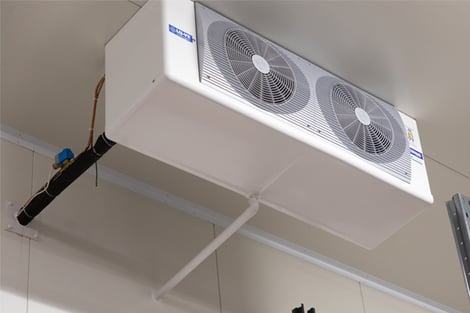 "Does my eCommerce business require chilled fulfilment?"
Outsourcing chilled fulfilment services through a provider like ourselves opens up a new niche product offering for eCommerce retailers across a whole range of sectors, while removing the huge additional overheads of implementing cold chain solutions for themselves in-house! By unlocking outsourced chilled fulfilment services, you'll access the below benefits:
Extended product shelf life: Ideal for probiotic and liquid supplements, pharmaceuticals, cosmetics, and foods that are made with raw and natural ingredients.
Improved product quality: Keep goods fresher for longer and could even improve taste, flavor, and texture experience for your end customer.
Increased market share: Expand your product range and become an early adopter to meet the needs of growing markets.
Delight your customers: Delivering goods chilled straight to consumers' doors is a relatively new concept usually only seen by supermarket chains and is now on offer to SMEs.
Our Chief Revenue Officer, Scott Warrington explains: "Our growth is powered by capacity and capability here and in key international markets. The opening of our chilled facility at Matrix Park makes our services available to a new sector where customers can expect the same leading-edge tech and a proposition structured around no minimums, no contracts, simple pricing, and excellent service level guarantees."
Get in touch and join the crowd
If you'd like to know more information about our chilled fulfillment service in the UK, please get in contact with our Business Development Managers who will be happy to assist in meeting the fulfillment needs of your business.