Same same, but different...
Okay, so you may be wondering what the differences actually are between warehouses and eCommerce fulfilment centres. And you're right: they are similar in the sense that they are large spaces whereby businesses can store products for their customers. The differences and suitability to you depends on what type of eCommerce business you are, what products you are selling, storage requirement duration; to name but a few.
Let's break it down...
All about warehouses
For those who are perhaps a little unsure as to the exact definition and purpose of a warehouse, allow us to elaborate! A warehouse is a place where a business can store products for long periods of time and are also designed to store the inventory of business in bulk until it is required.
In terms of the businesses that meet the criteria for storing their inventory within a warehouse, typically those who are selling within the wholesale and B2B eCommerce markets would benefit from the above. Effectively, if you are dealing with large quantities of stock or are looking to store any extra inventory until it is seasonally in demand, for example, then warehouse spaces would meet your needs perfectly.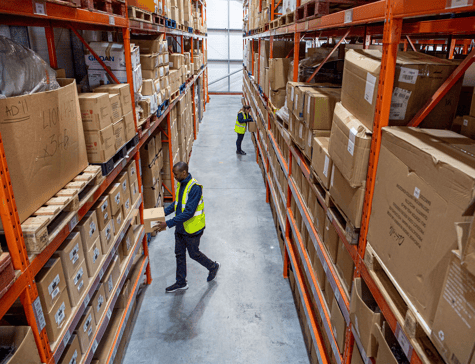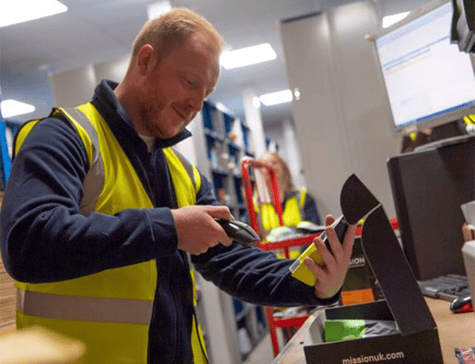 All about fulfilment centres
Now onto our area of expertise! So, the deal with fulfilment centres are that, similarly to warehouses, eCommerce businesses can store their products. However, fulfilment centres deal with the entirety of the e-fulfilment process, start to finish - e-fulfilment can be further defined as eCommerce fulfilment. Fulfilment centres take care of orders for your customers from the minute they press 'checkout', to the moment their orders are dispatched for delivery.
Automated order fulfilment is a super snazzy offering that is perfect for growing eCommerce businesses looking for a hassle free approach to the post-purchase process. (this is what we offer, you know). Speaking of us, our app powers your fulfilment journey with the Crowd and keeps you in mind from start to finish. As soon as you Get Started with us and download our app, you can select the country in which you wish to trade in to get closer to your customers; whether they may be domestic or international. Also, you never have to miss a beat again thanks to push notifications that will notify you of any issues that may happen in our fulfilment centres, or with your orders, in real time
Outsourcing your fulfilment really can give your online brand a boost! You can avoid extortionate overhead storage costs and put a spring in your margins - all while saving time, so you can focus on other key areas of your business that matter to you most!
Supercharge your eCommerce business
So, after looking at the differences between warehouses and fulfilment centres, have you now identified where your eCommerce business needs lie? If this is with a trustworthy fulfilment provider that can supercharge your brand with a fully automated pick, pack and dispatch processes powered by packs-a-punch tech...then look no further. Explore more about us and how we supercharge and integrate flawlessly with your marketplaces and channels in a flash, all on over on our How It Works page. Plus, with our fulfilmentcrowd app, you can choose your fulfilment centre of choice from one of our 13+ international fulfilment centres with just a couple of taps. Simple as that!