It began with Shopify
Much like us, Shopify is there for you every single step of the way throughout your online brands' journey. It's smart and easy-to-navigate eCommerce platform is there from the minute you set-up, begin to run and grow your business. All online. Since Shopify's inception, it has been the catalyst that has allowed for entrepreneurial visions and dreams to become a reality. But then - eventually - there becomes a need for a 3PL to sustain and keep up with the high-growth of your eCommerce business in terms of fulfilling orders.
So, how can Shopify help with that? They have fulfilment centres situated in both the US (as do we, just an FYI 😉) and Canada. But what about your clients based in the UK and the EU? You're going to need to outsource to a fulfilment partner centre that can get to them easily and without hassle. Sounds like a job for us!
An integration made in tech-heaven
Why are we the best choice for your business's fulfilment needs? Amongst many other eCommerce platforms, we have integrated our software with Shopify's platform - and this integration is pretty extensive, covering the entirety of our fulfilment process, making fulfilling orders from your Shopify store to your customers simpler and quicker than ever.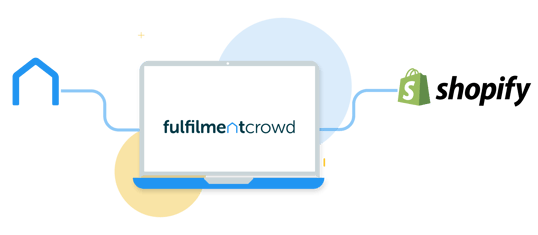 Just to give you a little taster, we utilise the Shopify authentication to install our app/platform directly onto your Shopify system once your channel is initially linked - meaning that your Shopify store and our platform that which you will use for inventory transfers or creating orders, for example, are integrated together in one space.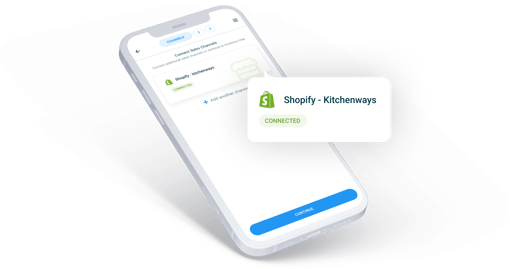 We like to think we're great at communicating, our utilisation of Shopify webhooks allows for your Shopify platform to communicate with us and directly notifying our warehouse operatives whenever an order is created or updated. We're always in the know, you see. Once that notification is received by us, we use both Shopify Order API and Shopify Fulfilment API to collect the order details provided and to triple check that the order is fighting fit and ready to befulfilled at location. It's all automated - keeping your order fulfilment experience smoooooooth.
Your UK and EU customers await
Speaking of making your order fulfilment experience as hassle-free and automated as possible, that all comes from our incredible software and development teams here at fulfilmentcrowd, who make these integrations a reality. Let's talk some more about why we're the best fulfilment partner to choose, especially if you're a user of Shopify's eCommerce platform.
It's no secret that we have a rapidly expanding global network of fulfilment partners. 13 and counting to be in fact. But here's something you may not be aware of - you can keep your fulfilment within the Shopify family, as they have fulfilment centres in both the US and Canada. Yet, what about your UK and EU customers? If your consumer base is more prevalent in the UK and Europe than anywhere else, why would you outsource your order fulfilment needs to another provider who doesn't integrate with Shopify's technology half as well as we do; and who are located further away from those consumer bases. Doesn't quite make sense, does it?