What are the benefits of going into the EU?
There are many upsides of outsourcing your fulfilment within the EU - or any international market for that matter. From the benefits of emerging into new markets, to the reduction in shipping costs, outsourcing your fulfilment into the EU can do wonders for your eCommerce business - whether you are beginning to grow or wanting to sustain a competitive advantage. Let's have a look at some of these benefits:
Your orders, shipped for less
When you outsource your fulfilment in the EU, you can enjoy reduced shipping cost
If you have a large consumer base in and around the EU, then your orders can be shipped straight from your EU based fulfilment provider, instead of having to pay more when you ship from the UK.
New markets equals new customers
Should you be an eCommerce business that is within the growth stage, emerging into new markets, such as within the EU, will certainly give your business an advantage.
You can reach new target consumers within these new markets that you otherwise wouldn't have.
Time and space to focus on what matters
If you're outsourcing your fulfilment within the EU, this gives you the time and space to think on how you can market your products to your newly reached consumers. Bonus!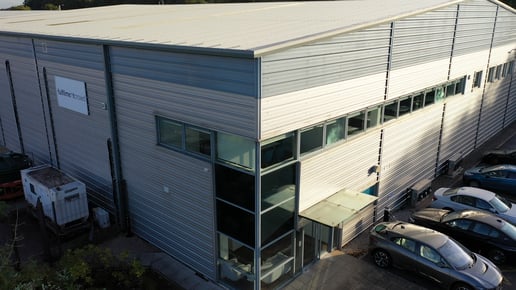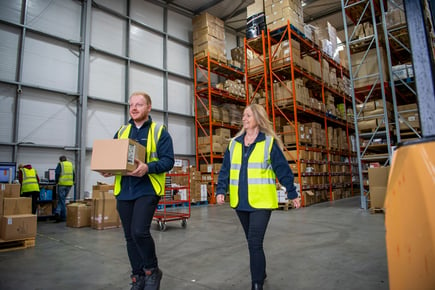 Did you know we have 3 partner centres in the EU?
You heard us right! Currently (because who knows what the future has in store) fulfilmentcrowd have 3 partner centres, all based in the EU and all awaiting to fulfil your orders. So you can reap the benefits we listed above!
Let's talk Dutch! Our Aalten fulfilment centre, located in the Netherlands, is our designated fulfilment centre for distributing your order to the Benelux countries.
Next up, we have two partner centres in Bocholt, based in Germany. This is our high-volume centre that is ideal for business-to-consumer and wholesale fulfilment in Germany. This facility also offers same-day dispatch for orders until 5pm local time, Monday through Friday. That ought to make your customers happy!
Expanding into Europe is as easy as 1, 2, 3!
When it comes to things like this, we know that the online world is saturated with information that can sometimes be super difficult to decipher. Never fear! We are going to go through how you can expand into the EU, using some of our frequently asked questions on the subject.
The first thing you will need is a VAT number for your desired country of trade. For example, if you wish to outsource your fulfilment to our Bocholt centre in Germany, you would need a German VAT code. Of course, we are on standby to help you whenever you may need, so if you need help setting up or registering your VAT code, we can easily refer you to a partner who can assist you.
An EORI number is also needed for all businesses wishing to trade within the EU. When you are exchanging information with customs, the EORI number must be used as an identification number within all customs operations.