Natural beginnings…
Our story begins all the way back in 2012 where the idea for Celtic Wind first originated. CEO and founder, Paul McCourt had a vision: a vision to single-handedly introduce the Hemp industry into Ireland through a sustainable hemp oil business he would then go on to create. And just like that: Celtic Wind was born.
Their initial plan was to emerge into the hemp straw industry, however through the process of growing the hemp crop in conjunction with the rise in popularity of CBD products , they decided to place producing natural CBD food supplements as the focus of their business. Andrew, Celtic Wind's product manager expressed how his favourite element of Celtic Wind as a brand is their collective desire to produce 100% natural products - all of which derive from the hemp crops that they have lovingly grown and harvested themselves.
The tremendous pride they take in harvesting, manufacturing in-house and the methods that which they use in order to do so is no secret - and this pride also stems from the health-boosted ingredients that are packed into every product. All of Celtic Wind's products do not only contain the very important cannabinoids, but are also filled to the brim with terpenes, omegas, flavonoids, vitamins, minerals, amino acids and so much more. You could say their desire to produce natural products has come to fruition.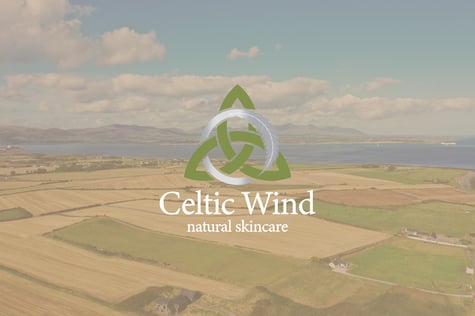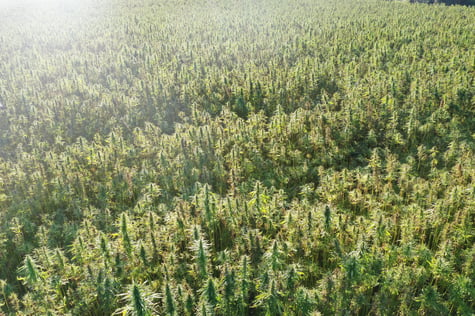 Growing naturally…
A turning point for Celtic Winds' growth occurred back in 2016, when they listed with Wholefoods distribution. With Wholefoods being one of the largest distribution centres in Ireland for all things natural, this was and continues to be a huge achievement for Celtic Wind to say the least. Their brand in turn saw a massive boost and greater visibility around Ireland to which they accredited part of their success.
It was after this surge in growth that they decided to join fulfilmentcrowd at the beginning of 2019. Due to the increasing success of Celtic Wind, they needed to find a compatible fulfilment partner within the UK to fulfil their orders throughout all of the UK, Europe and the USA. In previous years, before joining fulfilmentcrowd, Celtic Wind experienced all the pressures of distributing sales orders because of the sheer amount of demand they were facing, as well as the looming anticipation of Brexit which was upcoming at the time. These were all factors that lead them to teaming up with fulfilmentcrowd which, in their words, has been "extremely beneficial" to their eCommerce business.
The benefits of outsourcing…
We've covered the practicalities of how moving to fulfilmentcrowd was helpful to Celtic Wind - but what about their experience with us as one of our valued clients? Upon being asked the question about his customer experience from onboarding to the present day, Andrew expressed that he could say nothing about it other than the word "exceptional."
"fulfilmentcrowd have gone above and beyond since we teamed up back in early 2019. From customer experience to the warehouse team, everyone in the Fulfilment Crowd have expressed a huge form of professionalism along with such care in working with us to provide a valuable service." - Andrew, Product Manager at Celtic Wind
Andrew went on to say that the advantages both he and Celtic Wind have experienced since becoming a part of the Crowd have been astronomical. Their UK based customers are now experiencing faster deliveries than ever before, as well as each order being completed to an exceptionally high standard - which are two key aspects of our services here at fulfilmentcrowd that we always strive to achieve.
Let's talk numbers: after teaming up with fulfilmentcrowd as their chosen fulfilment partner back in 2019, Celtic Wind saw an increase in UK online orders by 29.1%. In the following year, this number grew to 36.6% and as of last year, 2021, their online order percentage has increased to 45%. Andrew strongly believes that one of the reasons behind Celtic Wind seeing such a huge increase in online sales is due to partnering with fulfilmentcrowd. Through having us as their fulfilment partner based in the UK, it allowed for their customers to receive their orders faster than what Celtic Wind alone could have provided had they fulfilled and dispatched their orders themselves all from their base in Ireland.

What's next for Celtic Wind?
Celtic Wind will continue to expand the hemp industry within Ireland - which has been their primary goal since their journey began back in 2012. As for exciting projects, they have upcoming new product developments happening this year which is bringing a very high level of enthusiasm within Celtic Wind. Not to mention the fact that 2022 marks 10 years since the start of Celtic Wind, which is also stirring great levels of excitement within their team in celebrating this amazing achievement, to which they'd like to thank their incredible customer base for all the success Celtic Wind have experienced over the last decade. Here's to the next 10!