As we approach the peak period, Black Friday and Cyber Monday is just around the corner. These two days offer brands a golden opportunity to skyrocket sales and ensure a profitable peak period. Last year's Cyber Monday saw eCommerce sales reach an astonishing €10.7 billion, marking a remarkable 5.8% year-on-year growth*. To seize the full potential of these essential dates, preparation is at the core of success. Here are some valuable tips to help your business gear up for Black Friday and Cyber Monday:
1) Start Early: Planning with Precision
Success during this peak period is dependent on early planning. Begin preparations well in advance, giving you plenty of time to strategise, set goals and execute your plan. Identify your target audience and tailor your promotions and discounts to their preferences. There is no such thing as too early – start planning for next year, as soon as you have access to the current year's data.
2) Optimise Your Digital Storefront
Your website is your primary point of contact with customers. Ensure it can handle the increased traffic by rigorously testing its performance, fixing any broken links, and, most importantly, optimising for mobile devices, as they accounted for a staggering 76% of Cyber Week's eCommerce traffic.
3) Plan for Out of Stocks
Inventory management is a fine art that very few get perfectly, therefore it is important to have contingency plans for surplus stock post-season but also for out-of-stock items that occur during the promotional period itself. Remove any out-of-stock items from your website immediately, or clearly state when they'll be available to purchase. Frustrated shoppers are often hard to get back – keep the shopping journey positive!
4) Social Media: Create Buzz and Engagement
Leverage increased social media activity to generate excitement, engage potential audiences, and channel traffic to your online store. Shoppers don't mind hard sell social media posts during sale season, communicating your offers, deals and last chance to buys at any opportunity – discounts and deals are a great way to attract new customers that you can continue to nurture throughout the following parts of the year. Last year, social media was responsible for driving 10% of referrals, making a 22% year-on-year increase. Consider offering sneak peeks of upcoming deals, sharing behind-the-scenes content, and running countdowns to increase anticipation and excitement.
5) Email Marketing: A Powerful Tool
Email marketing remains an important tool for boosting sales. Customers who engage with email promotions tend to spend a remarkable 138% more than those who don't. Exclusive offers and promotions sent to your loyal subscribers can enhance their shopping experience, with incentives like free shipping adding an extra layer of appeal. It is likely your existing customers have wish lists full of your products, make sure they convert by communicating your exclusive offers clearly and frequently before, and during BFCM.
6) Preparing Inventory: The Key to Success
Stocking up well in advance of Black Friday and Cyber Monday is pivotal for several critical reasons. These shopping events are notorious for generating surges in customer demand and maintaining stock ensures businesses can meet heightened interest without running out of popular items. Accurate inventory also allows for the offering of attractive deals, discounts and bundled packages, which are crucial for competing effectively.
7) Returns Strategy
Enhancing the returns experience is key, as 96% of consumers are more likely to shop with a brand that offers a hassle-free returns process. Not only does this speed up getting products back to resale, but it also significantly improves the customer experience, ultimately driving repeat purchases.
8) Partnering With a Reliable Fulfilment Expert
Selecting a dependable fulfilment partner is essential for success during peak periods. With our expertise and proprietary platform, we can efficiently manage inventory, ensuring brands can maintain stock levels and offer attractive deals without the risk of running low on stock during a busy period. fulfilmentcrowd stands as a trusted partner, helping brands to capitalise on the immense potential of peak and providing peace of mind.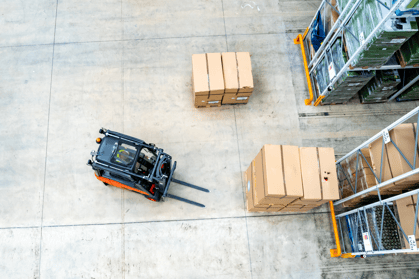 With these strategic insights and careful planning, your business is well on its way to mastering the exciting challenges both Black Friday and Cyber Monday will bring.
Sources:
* DotDigital
* GoBolt