What are dangerous goods?
We understand that you may already know this, nonetheless here's a quick refresher of what dangerous goods are before we get into the real juicy stuff. Dangerous goods are classed as products that consist of any objects or substances that which, if they not handled or packed appropriately, could endanger one's health, safety, property, or the external environment.
Speaking in more technical terms, substances that come under the umbrella of dangerous goods are either:
Corrosive
Flammable
Combustable
Explosive
Oxidising
Water-reactive



That's a bit of a mouthful isn't it? However, one of the most alarming things can be actually trying to fulfil these dangerous goods via a fulfilment provider of your choosing. This is clearly a pain point that, when you sell dangerous goods, you unfortunately cannot avoid.
The pain points of fulfilling dangerous goods
Speaking of pain points, there are definitely a couple that arise, should you need to fulfil products that are classed as dangerous goods. Let's go through a couple of examples:
The pain of switching providers: Okay, so you're an eCommerce business who is meeting exponentially rapid growth with an expansion to your product line. Which is fabulous, by the way!
Alas, these new products are classed as dangerous goods and cannot be fulfilled by your current fulfilment provider because they do not have the appropriate accreditations to do so, for example. Now you're met with the necessity to switch to a fulfilment provider who can store, fulfil and ship these orders to customers that are eagerly awaiting your new products.
Definitely a pain point, however it's not the end of the world entirely. If your product lines include some dangerous good items, why not switch your fulfilment to us and we'll take care of it (continue reading to discover how!)
The pain of ambiguous regulations: This particular pain point may not be the case for you, however if your current fulfilment partner has provided you with masses of documents with ambiguous jargon relating to the classification of dangerous goods, then this is bound to cause irritation on your end.
Lack of clarity on whether your current provider is meeting industry regulations, as well as their own, is definitely something to avoid so that other issues do not crop up in the short or long term future. Similarly to the above pain point, it may be time to pull the ol' switcheroo on your current fulfilment provider and find one who can fulfil your goods, dangerous or otherwise.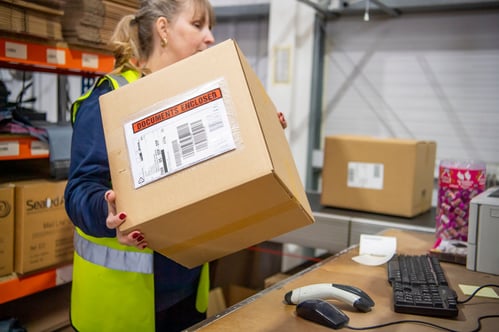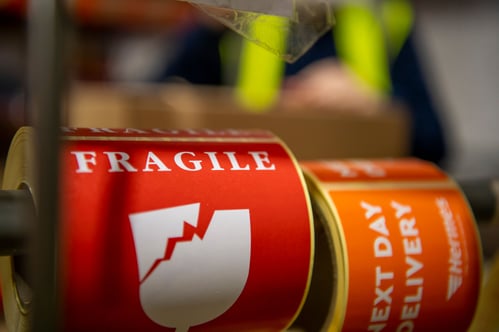 What about us?
As we've established, partnering with the right fulfilment provider, particularly when elements of your product line are classed as dangerous goods, is absolutely crucial to your customer ratings and the subsequent success of your eCommerce business.
Do you have product line that includes aerosols, fragrances, cosmetics and batteries? Then listen up! Here's a brief look into how we are specialised to handle your 'dangerous' orders:
✅Our services comply with extensive guidelines. This includes the classification of goods, packaging, identification and documentation to ensure that all stringent rules are being adhered to to comply with ADR and CDG regulations.
✅Our Matrix Point facility is our centre of excellence when it comes to fulfilling orders that may contain dangerous goods. We ensure that parcels are appropriately packed for transit before dispatch through having a designated Dangerous Goods Safety Advisor ('DGSA') on-site at all times.
✅We connect retailers with compliant carriers who are able to transport your dangerous goods as safely and efficiently as possible. We can also advise you personally on how your orders comply with the carrier's dangerous goods regulations.
And there we have it! We hope that we've made fulfilling dangerous goods sound breezy. So breezy in fact that perhaps we've helped to identify what your current pain points are and demonstrated our potential to you as a fulfilment centre that goes above and beyond.