Over recent years, national and international efforts have been made to improve the environmental impact on the globe. One of which is the implementation of regulations controlling waste packaging. A European directive was implemented back in 2019, with each country in the EU adopting the challenge at a national level, each in a different manner.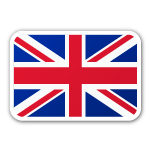 How are the UK enforcing waste packaging legislation?
The UK chose to take the approach that the sender of goods for eCommerce (in this instance, fulfilmentcrowd) is liable for the control of the data for packaging use, meaning that we as a fulfillment partner need to declare how much waste packaging we buy and use across our UK network and consequently, pay a levy on how many tonnes we consume through our fulfilment centres. This levy funds recycling in the UK through central government grants to councils to enable recycling plants, doorstep options such as multiple bins for home refuse, and energy recovery schemes, to name a few.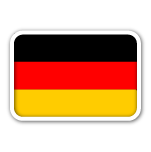 How does Germany's approach differ from the UK's?
Germany has chosen to take a different approach to the UK, creating the lucid packaging register. This control of data relating to packaging has been set to put the responsibility on the retailer, to register their business and adopt the reporting task. Fulfilment operators such as fulfilmentcrowd, were specifically excluded from the liability, providing that we check that our clients have registered and are able to report on licence numbers as and when required.
What is the German LUCID Packaging Register?
The LPR enables Germany to recycle any packaging from items businesses ship to and from the country. The registration fee is a contribution towards the costs of processing and recycling postage materials in an attempt to make Germany's recycling economy and packaging more sustainable.

Who needs to register for the LUCID Packaging Register?
All sellers, based within Germany or outside of the region delivering to German customers must be registered with the LCR. Failure to register and pay the licence fee may result in warning letters and even fines, with the worst-case scenario of being banned from selling in Germany, therefore it's detrimental that all retailers currently shipping to Germany, or planning to ship to the region complete the LPR process beforehand.
How do I register for an LPR licence number?
Registering for a licence number is relatively quick, easy, and cheap to do. We have a suggested partner, Lizenzero who can support this process. To complete registration, you will need to provide your annual packaging volumes by the kilogram, broken down into material type (aluminum, glass, plastics, paper/cardboard, etc) as well as your company information including your EU VAT ID. The licence cost should be approximately €50 per annum.
Interested in trading in Germany but need the right partner to guide you along your journey? Let us help you to go global - input your details below and one of our fulfilment specialists will be in contact.